ICON, in one of the Largest Seed Rounds for Texas Start-Ups in 2018, Announces $9 Million in Funding
ICON, the construction technologies company that took the world by storm in early 2018 when it, alongside its Y-Combinator backed non-profit partner New Story, unveiled the first 3D-printed home in the U.S. to receive a building permit, has closed a $9M seed round led by Oakhouse Partners. Additional investors in ICON include D.R. Horton, the largest homebuilder by volume in the U.S. since 2002; Emaar, the largest developer in the Middle East and creator of the tallest building in the world; Capital Factory, Texas' premier start-up accelerator; CAZ Investments; Cielo Property Group; Engage Ventures; MicroVentures; Saturn Five; Shadow Ventures; Trust Ventures; Verbena Road Holdings and Vulcan Capital among others. ICON will use the funds to further its mission to revolutionize homebuilding through robotics, software and advanced materials and to bring affordable, resilient and sustainable homes to people across the world.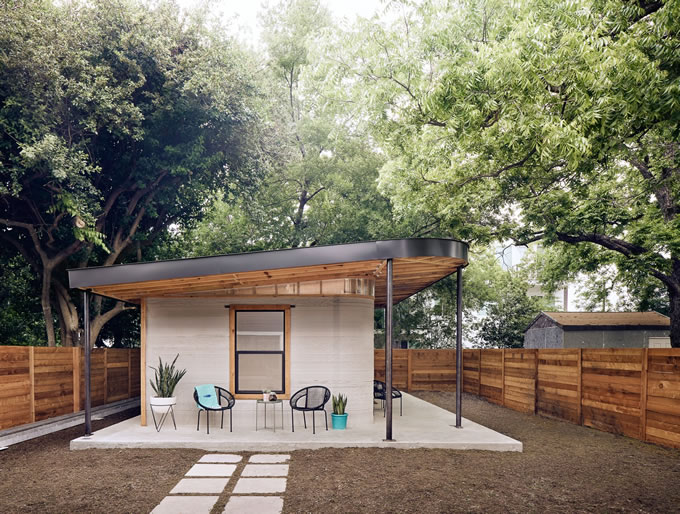 Jason Portnoy, Managing Partner at Oakhouse Partners and former early executive at PayPal and Palantir Technologies, who has also invested in startups such as SpaceX, Carta and Zipline, said, "What the ICON team has accomplished in such a short period of time is not only a transformational breakthrough in homebuilding, it is an inspiration for the entire world to think outside the box about how humanity will confront the global housing crisis. Oakhouse Partners invests in companies that apply innovative technologies to radically improve millions of lives. ICON demonstrates this perfectly through their advanced construction technologies, and we're proud to support them on this important mission."
"It's our mission at ICON to re-imagine the approach to homebuilding and construction and make affordable, dignified housing available to everyone throughout the world," said Jason Ballard, co-founder and CEO of ICON. "We're in the middle of a global housing crisis and making old approaches a little better is not solving the problem. We couldn't be happier with the team of global investors who are supporting ICON in our belief that the homebuilding industry needs a complete paradigm shift."
In March 2018, ICON unveiled its first 3D printer and successfully secured a building permit and printed a home in Austin, Texas. The next step on ICON's journey to transform homebuilding will be to deliver strategic, signature projects in the U.S. and abroad including continued work with the non-profit, New Story. The second generation of the Vulcan printer is also underway and will be unveiled in 2019. ICON will additionally be expanding their team with numerous technical roles including robotics, advanced materials and software engineering.
Check out video of the 3D-printed home in Austin. Follow @ICON3DTech on Instagram and Twitter. Visit www.iconbuild.com for more information, to learn about ICON's career opportunities, download assets or sign up for ICON's newsletter.
About ICON
ICON is an Austin-based construction technologies company dedicated to revolutionizing homebuilding and making dignified housing the standard for people throughout the world. Using proprietary 3D printing robotics, software and advanced materials, ICON is solving a plurality of problems in the contemporary building industry with their breakthrough technologies.
Comments (0)
This post does not have any comments. Be the first to leave a comment below.
---
Post A Comment
You must be logged in before you can post a comment. Login now.
Featured Product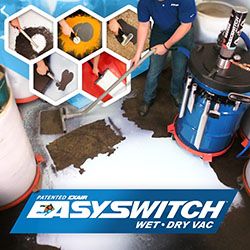 Super Air Knife reduces compressed air usage & noise when compared to other blowoffs. The Super Air Knife offers a more efficient way to clean, dry or cool parts, webs or conveyors. It delivers a uniform sheet of laminar airflow across entire length. https://exair.co/184_523 EXAIR is offering a special right now on Super Air Knives. Learn more at https://exair.co/184-sakpromo.com