Stratasys Announces Resignation of Ilan Levin as CEO and Director
MINNEAPOLIS & REHOVOT, Israel -- Stratasys Ltd. (NASDAQ: SSYS), a global leader in additive technology solutions, today announced that Ilan Levin has decided to step down from his positions as Chief Executive Officer and Director, effective June 1, 2018.
Elchanan (Elan) Jaglom, the Company's current Chairman of the Board, will serve as CEO until a successor is appointed. Mr. Jaglom's service in the position of Chairman and CEO simultaneously requires shareholder approval in accordance with Israeli law. Stratasys plans to call a shareholder meeting to seek that approval. Mr. Levin will provide ongoing consultancy services to the Company following his resignation, as needed.
The Company's Board of Directors has appointed an Oversight Committee to help support the management of the Company during the interim period, until a successor is appointed. The committee is comprised of the Company's Vice Chairman of the Board, Executive Director and former CEO, David Reis, along with additional Directors Scott Crump, previous Chairman and Founder, and Dov Ofer.
The Company's Board of Directors also established an Executive Search Committee, composed of Mr. Jaglom and Victor Leventhal, the Chairman of the Compensation Committee of the Company's Board of Directors, to oversee the engagement of an international executive search firm to help identify a new Chief Executive Officer.
"The Board of Directors is appreciative of Ilan's contributions to Stratasys and Objet for over 15 years," said Elan Jaglom, Stratasys' Chairman of the Board. "Ilan has implemented a number of key decisions as CEO that have kept the Company strong and ready for future expansion. We thank Ilan for his dedicated leadership of our Company during this phase in Stratasys' history."
Stratasys is a global leader in additive technology solutions for industries including Aerospace, Automotive, Healthcare, Consumer Products and Education. For nearly 30 years, a deep and ongoing focus on customers' business requirements has fueled purposeful innovations—1,200 granted and pending additive technology patents to date—that create new value across product lifecycle processes, from design prototypes to manufacturing tools and final production parts. The Stratasys 3D printing ecosystem of solutions and expertise—advanced materials; software with voxel level control; precise, repeatable and reliable FDM and PolyJet 3D printers; application-based expert services; on-demand parts and industry-defining partnerships—works to ensure seamless integration into each customer's evolving workflow. Fulfilling the real-world potential of additive, Stratasys delivers breakthrough industry-specific applications that accelerate business processes, optimize value chains and drive business performance improvements for thousands of future-ready leaders. Corporate headquarters: Minneapolis, Minnesota and Rehovot, Israel. Online at: www.stratasys.com, http://blog.stratasys.com and LinkedIn.
Comments (0)
This post does not have any comments. Be the first to leave a comment below.
---
Post A Comment
You must be logged in before you can post a comment. Login now.
Featured Product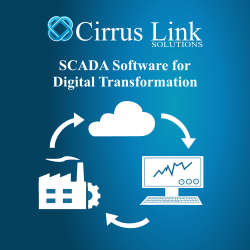 Cirrus Link provides a modular approach to building Enterprise-Class IIOT/SCADA/MES applications delivering a superior OT solution and enabling your enterprise to connect OT data to IT services for big data analytics. CTO Arlen Nipper, co-inventor of MQTT, forged a relationship with Inductive Automation to bring our software together for the ultimate IIoT solution. The Cirrus Link modules offer complete functions such as MQTT enablement, data delivery to the cloud, electronic flow measurement, and more. These software modules transmit data from the field via MQTT, with options to launch an MQTT server in the cloud or on premise and connecting OT data to industrial and business applications. The Cirrus Link IIoT modules for Ignition empower organizations to create one streamlined pipeline for all their IIoT data.