Can US Boost Manufacturing 25% By 2025?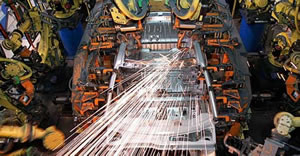 Industry Week: While the last two decades have been trying for the manufacturing sector, large U.S. firms have been successful in figuring out how to make things work. They have outperformed their global counterparts, according to a new survey, Making it in America: Revitalizing US manufacturing, by The McKinsey Global Institute.
It's a different story for the smaller companies supplying the larger one. These tier-two and -three suppliers haven't been able to see their domestic growth match their larger counterparts.
"The hollowing out of the supplier base now leaves larger manufacturers vulnerable to global supply chain risk and lacking a healthy domestic ecosystem that could provide resilience and opportunities for innovation," says Katy George, report coauthor and managing partner at McKinsey.
"More broadly, the decline of manufacturing has diminished prospects for the U.S middle class. Our analysis finds that it contributed two-thirds of the recent fall in labor's share of U.S. GDP."
However, the study cites opportunities to turn things around. Full Article:
Comments (0)
This post does not have any comments. Be the first to leave a comment below.
---
Post A Comment
You must be logged in before you can post a comment. Login now.
Featured Product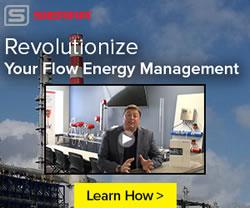 Sierra Instruments announces the launch of its new flow energy solution for managing and optimizing flow measurement for industrial facilities of all sizes. It features Sierra's QuadraTherm 640i/780i thermal flow meters, their InnovaMass 240i/241i vortex flow meters, and their new InnovaSonic 207i ultrasonic flow meter. Designed, built, and calibrated in the USA by Sierra, the Big-3TM share the same revolutionary Raptor firmware and many of the same software apps. They are a complete flow energy solution for flows like compressed air, natural gas, steam, and hot and chilled water. Together, they set a new standard in ease-of-purchase, performance, accuracy, reliability, and ease of use.