Defending 3D Printers From Hackers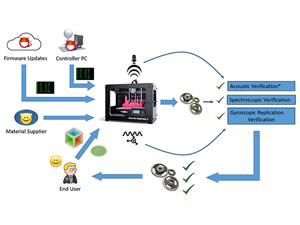 Charles Q. Choi for IEEE Spectrum: 3D printers will become attractive targets for cyberattacks because 3D-printed objects and parts are finding more and more use in critical infrastructures around the world, such as in healthcare, transportation, robotics, aviation, and space, researchers say.
In response to the threat, a trio of techniques to monitor 3D printers for cyberattacks is revealed in a new study from researchers at Rutgers University and the Georgia Institute of Technology.
3D-printing is increasingly playing a part in situations where lives may be at stake, medical prostheses or car parts, for example. However, there is currently no standard way to verify that the 3D-printed parts were made accurately, the researchers say.
"3D printing will be used for manufacturing almost everything: artificial organs, homes, buildings, and even aircraft parts," says study co-author Mehdi Javanmard, an electrical engineer at Rutgers University in New Jersey. "With wireless connectivity of controllers, unknown and undetectable cyber-physical attacks can result in devastating effects without any way to trace the attacks." Full Article:
Comments (0)
This post does not have any comments. Be the first to leave a comment below.
---
Post A Comment
You must be logged in before you can post a comment. Login now.
Featured Product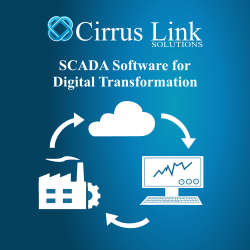 Cirrus Link provides a modular approach to building Enterprise-Class IIOT/SCADA/MES applications delivering a superior OT solution and enabling your enterprise to connect OT data to IT services for big data analytics. CTO Arlen Nipper, co-inventor of MQTT, forged a relationship with Inductive Automation to bring our software together for the ultimate IIoT solution. The Cirrus Link modules offer complete functions such as MQTT enablement, data delivery to the cloud, electronic flow measurement, and more. These software modules transmit data from the field via MQTT, with options to launch an MQTT server in the cloud or on premise and connecting OT data to industrial and business applications. The Cirrus Link IIoT modules for Ignition empower organizations to create one streamlined pipeline for all their IIoT data.