Cermaq near to completing "smart" factory for salmon
Madelyn Kearns for Seafood Source: Farmed salmon and trout producer Cermaq is planning to introduce the "most innovative and efficient processing facility for salmon ever created" in 2018, the company announced on 11 July.
The "smart" facility, located in Storskjæret, Norway, has been under construction since March 2017, with the first fish set to leave the 8,000-square meter, state-of-the-art site by the end of the second quarter in 2018.
Baader GmbH and Oslo, Norway-based technology developer CodeIT AS have been asked to create and implement a new centralized production line for the facility, with the latter set to supply a cross-platform, inter-connectivity and digitalization interface that has earned the site an Industry 4.0 manufacturing facility title – one of the first of its kind for seafood.
"We as an industry are being more and more challenged on documentation and traceability, our green footprint is important to all our future planning and this is why we have chosen CodeIT AS to deliver a solution that fits our requirements very well. They specialize in intelligent and flexible software that gives us the control and visibility we need," Cermaq Project Leader Atle Kvist said.
The project has been of particular interest to CodeIT AS CEO Bjørnar Torsnes, who has been working behind the scenes since last year with Claes Park, System Software Manager, and Inge Stenvoll, Project Leader, to design a solution that "enables Cermaq to connect and integrate all surrounding machines in the production environment." Full Article:
Comments (0)
This post does not have any comments. Be the first to leave a comment below.
---
Post A Comment
You must be logged in before you can post a comment. Login now.
Featured Product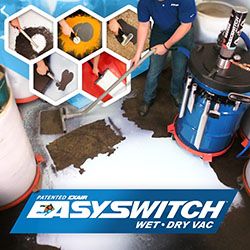 A low cost, reliable way to cool and purge electronic control panels. EXAIR Cabinet Coolers incorporate a vortex tube to produce cold air from compressed air - with no moving parts. NEMA 12, 4, and 4X Cabinet Coolers that match the NEMA rating of the enclosure are available in many cooling capacities for large and small control panels. Cabinet Coolers convert an ordinary supply of compressed air into clean, cold 20ºF air. Learn more about Cabinet Coolers in EXAIR's white paper "How EXAIR Cabinet Coolers Can End Costly Shutdowns". www.exair.com/184/Cab_Coolers_MTOM.htm