Why Germany Still Has So Many Middle-Class Manufacturing Jobs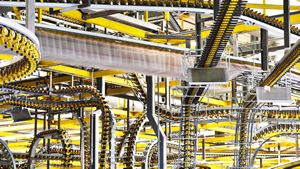 Hermann Simon for Harvard Business Review: Only about 1.1% of the world population is German. However, 48% of the mid-sized world market leaders come from Germany. These firms, which I call "Hidden Champions," are part of what makes German economic growth more inclusive: by my calculations, they have created 1.5 million new jobs; have grown by 10% per year on average; and register five times as many patents per employee as large corporations. And they are resilient: my estimate is that in the last 25 years no more than 10% of them disappeared or were taken over, a distinctly lower percentage than for large corporations. Nearly all of them survived the great recession of 2008-2009.
Moreover, Hidden Champions have also contributed to the sustainment of the German manufacturing base, and it is in large part thanks to them that nearly a quarter of the German gross domestic product continues to come from manufacturing. The percentage in most other highly industrialized countries such as the U.S., the UK, or France is only about half of this. The effect on employment is enormous. Manufacturing creates jobs at home and at the time same allows companies, through exports, to participate in the growth of emerging countries. Full Article:
Comments (0)
This post does not have any comments. Be the first to leave a comment below.
---
Post A Comment
You must be logged in before you can post a comment. Login now.
Featured Product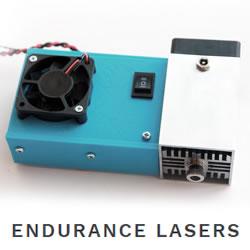 The Endurance 10 Watt laser - "Invincible" continuous power. Engraves on stainless steel, copper and brass. Cuts 4-5 mm (1/6'') wood and plywood with just one pass. Cuts 8 mm (1/3'') dark acrylic with 2-3 passes. Compatible with almost all 3D printers and CNC machines. We deliver everything you need to get started. The "Invincible" laser enables to create incredible things with your 3D printer / CNC machine. Unlike many Chinese lasers the Endurance 10 watt laser can work continuously up to 48-72 hours. Its lifetime is about 10 000 hours. Its real rated optical power output of is 10 watt (10000 mW). Endurance provides an ultimate customer support with full guidance and tutorials. Learn more about the laser: https://www.youtube.com/watch?v=kM-utYFYvFk