3D printer inks from the woods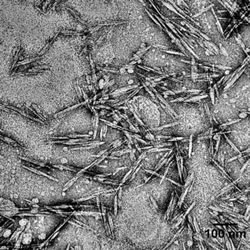 Science Daily: Empa researchers have succeeded in developing an environmentally friendly ink for 3D printing based on cellulose nanocrystals. This technology can be used to fabricate microstructures with outstanding mechanical properties, which have promising potential uses in implants and other biomedical applications.
In order to produce 3D microstructured materials for automobile components, for instance, Empa researchers have been using a 3D printing method called "Direct Ink Writing" for the past year (DIW, see box). During this process, a viscous substance -- the printing ink -- is squeezed out of the printing nozzles and deposited onto a surface, pretty much like a pasta machine. Empa researchers Gilberto Siqueira and Tanja Zimmermann from the Laboratory for Applied Wood Materials have now succeeded, together with colleagues from Harvard University and ETH Zürich, in developing a new, environmentally friendly 3D printing ink made from cellulose nanocrystals (CNC). Full Article:
Comments (0)
This post does not have any comments. Be the first to leave a comment below.
---
Post A Comment
You must be logged in before you can post a comment. Login now.
Featured Product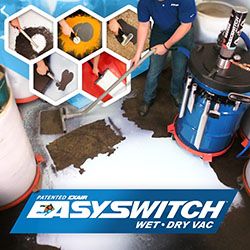 A low cost, reliable way to cool and purge electronic control panels. EXAIR Cabinet Coolers incorporate a vortex tube to produce cold air from compressed air - with no moving parts. NEMA 12, 4, and 4X Cabinet Coolers that match the NEMA rating of the enclosure are available in many cooling capacities for large and small control panels. Cabinet Coolers convert an ordinary supply of compressed air into clean, cold 20ºF air. Learn more about Cabinet Coolers in EXAIR's white paper "How EXAIR Cabinet Coolers Can End Costly Shutdowns". www.exair.com/184/Cab_Coolers_MTOM.htm