Mnuchin on robots taking US jobs: 'It's not even on our radar screen ... 50-100 more years' away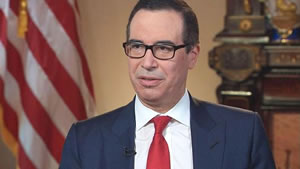 David Reid for CNBC: Almost 4 in 10 U.S. jobs are at risk from being taken over by robots, according to the latest report from consultancy firm PwC.
The analysis released Friday suggested that 38 percent of U.S. jobs could be at high risk of automation by the early 2030s, higher than the U.K. (30 percent), Germany (35 percent) and Japan (21 percent).
The 15-year timeline does not appear to be shared by the U.S. Department of the Treasury, however. In comments made to Axios Media on Friday, U.S. Treasury Secretary Steven Mnuchin said he was not worried about the mass displacement of U.S. workers by robots and could be a century before a labor crisis eventuates.
"It's not even on our radar screen ... 50-100 more years," Mnuchin said.
He added that he was "not worried at all" about robots displacing humans in the near future.
"In fact I'm optimistic". Full Article:
Comments (0)
This post does not have any comments. Be the first to leave a comment below.
---
Post A Comment
You must be logged in before you can post a comment. Login now.
Featured Product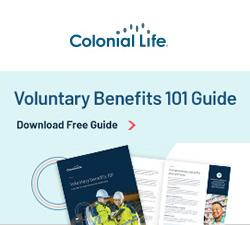 If there was ever a time to add voluntary benefits to your employees' compensation package, this is it. The tight labor market combined with supply chain bottlenecks, continued COVID-19 outbreaks, rising input costs and workforce challenges have helped drive a national trend of record high turnover rates for the manufacturing sector, making it imperative to evaluate compensation and benefits packages to remain competitive. The voluntary benefits 101 guide for manufacturers provides practical information about voluntary benefits without the jargon or complicated details. Download the guide.