IIoT's new business models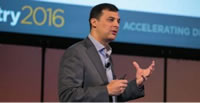 Smart Industry: Today, most companies see the value of the Industrial Internet of Things (IIoT) as additional information— data—that can help them do the things they already do, just better and more efficiently. And there lies a lot of low hanging fruit in
But for some companies, a much greater value is coming in the form of whole new capabilities—new products, services and businesses that could not exist without IIoT technology. "This higher value of IIoT is hidden in a lot of people's minds—they're not able to see the potential," said Joe Sinfield, senior partner, Innosight and tenured professor of civil engineering, Purdue University. Sinfield spoke at September's Smart Industry 2016 conference in Chicago about how individuals and companies can learn to see and take advantage of these new opportunities.
"IIoT will transform virtually all industrial companies," Sinfield said. How will the IIoT ecosystem evolve, and where is value shifting? How can industrial companies spot and capture related opportunity? What are the strategic roles available for industrials? What shifts in strategic planning are needed to unlock the value of IIoT? Cont'd...
Comments (0)
This post does not have any comments. Be the first to leave a comment below.
---
Post A Comment
You must be logged in before you can post a comment. Login now.
Featured Product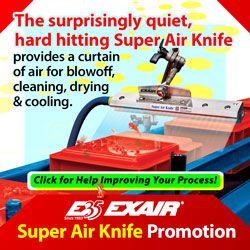 EXAIR Cabinet Cooler® Systems are a low cost, easy to install, maintenance free way to cool and purge electronic control panels. EXAIR Cabinet Coolers incorporate a vortex tube that produces cold air from ordinary compressed air - with no moving parts. The compact Cabinet Cooler can be installed in minutes through a standard electrical knockout. NEMA 12, 4, and 4X (IP54 and IP66) Cabinet Coolers that match the NEMA rating of the enclosure are available in many cooling capacities for large and small control panels. NEMA 12 Cabinet Coolers are ideal for general industrial environments where no liquids or corrosives are present. NEMA 4 Cabinet Coolers incorporate a low pressure relief valve for both the vortex tube and cabinet air exhaust. This valve closes and seals when the cooler is not operating to maintain the integrity of a NEMA 4 enclosure. NEMA 4X Cabinet Coolers offer the same protection as NEMA 4 but are constructed of stainless steel for food service and corrosive environments.