China Adopts Cybersecurity Law Despite Foreign Opposition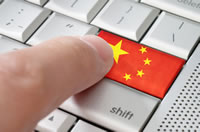 Bloomberg News: China has green-lit a sweeping and controversial law that may grant Beijing unprecedented access to foreign companies' technology and hamstring their operations in the world's second-largest economy.
The Cyber Security Law was passed by the Standing Committee of the National People's Congress, China's top legislature, and will take effect in June, government officials said Monday. Among other things, it requires internet operators to cooperate with investigations involving crime and national security, and imposes mandatory testing and certification of computer equipment. Companies must also give government investigators full access to their data if wrong-doing is suspected.
China's grown increasingly aggressive about safeguarding its IT systems in the wake of Edward Snowden's revelations about U.S. spying, and is intent on policing cyberspace as public discourse shifts to online forums such as Tencent Holdings Ltd.'s WeChat. The fear among foreign companies is that requirements to store data locally and employ only technology deemed "secure" means local firms gain yet another edge over foreign rivals from Microsoft Corp. to Cisco System Inc. Cont'd...
Comments (0)
This post does not have any comments. Be the first to leave a comment below.
---
Post A Comment
You must be logged in before you can post a comment. Login now.
Featured Product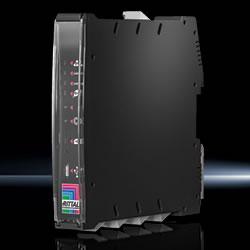 Download the Rittal Fact Book, we'll show you side-by-side product comparisons of Rittal and competitive products, and let you decide. You are an innovator. Your mind runs with "What if?" and the status quo can always be improved. When you find a supplier like Rittal who is forward thinking, you know you've found a partner. A supplier known worldwide for equipment that incorporates cutting edge technology, designed for efficiency, and solves problems other engineers hadn't even considered yet. A company that lives the Industry 4.0 world and puts it into practice in every step of the process.