Hirose, Harting Team Up on 10 Gbit Ethernet Connector Standard
Spencer Chin for Electronics360: Interconnection component suppliers Hirose Electric Co., Ltd., based in Tokyo, and Harting Electronics GmbH, Espelkamp Germany, have reached an agreement on the joint development, product standardization and marketing of a miniaturized connection technology system for 10 Gbit ethernet. The technology will overcome the limitations of RJ45, which is not ideally suited for industrial environments and could only be deployed with certain modifications.
In light of this situation, Harting developed reportedly the world's first industry-compatible field attachable RJ45. The miniaturization of components and interfaces in connection technology has become a key factor in global digitalization through the Internet of Things and Services. Cont'd...
Comments (0)
This post does not have any comments. Be the first to leave a comment below.
---
Post A Comment
You must be logged in before you can post a comment. Login now.
Featured Product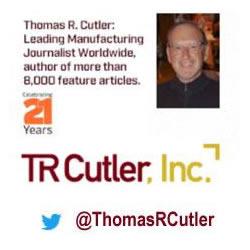 Cutler authors more than 1000 feature articles annually regarding the manufacturing sector. Cutler has established special divisions including African manufacturing, Colombian manufacturing, Gen Z workforce, and Food & Beverage. Cutler was recently named the Global Supply Chain journalist of the year for the second time in a row. Over 5200 industry leaders follow Cutler on Twitter daily at @ThomasRCutler. Contact Cutler at trcutler@trcutlerinc.com.