Carnegie Mellon Taps Private Gift for Engineering Simulation Center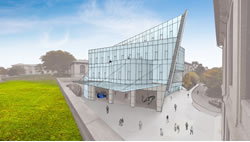 Dian Schaffhauser for Campus Technology: Carnegie Mellon University has launched a new collaboration with Ansys, a global company that produces software for engineering simulation. Under the terms of the agreement, the company will endow a new "Ansys Career Development Chair" in the College of Engineering and help fund a new building dedicated to the study of Industry 4.0. That facility will bring together faculty, students, researchers and corporate participants.
Industry 4.0 is the name given to a movement that uses sensor, robotic, simulation and other innovative technologies to shrink development cycles and transform product design, development and manufacturing.
The new 30,000 square foot facility, which will be known as the Ansys Building, is intended to expand the "making" capabilities of the college by adding a simulation and collaboration lab and a large open bay facility for undergraduate students to build full-scale projects. That open bay facility will be next door to the fabrication and machining facilities of the Hamerschlag Hall MakerWing, announced in December, where students will be able to make their components and then assemble them into larger systems. Cont'd...
Comments (0)
This post does not have any comments. Be the first to leave a comment below.
---
Post A Comment
You must be logged in before you can post a comment. Login now.
Featured Product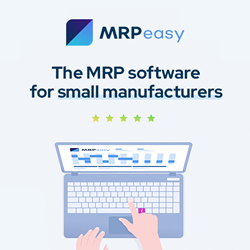 Always know what you have in stock and what you'll need to fulfill orders. Never forget to order parts on time or fail to notice a late delivery from your vendor. Easily create manufacturing orders and schedule them automatically according to resource availability or delivery deadline. Generate accurate cost and lead time estimates and provide customers with quick quotes. Receive notifications when orders are late or inventory levels reach a critical point. Ensure seamless communication between sales, production, warehousing, procurement, administration, and finance. Integrate with popular accounting, CRM, and e-commerce apps. MRPeasy is an ERP software for small manufacturers that gives you all that and more. Our users report a 54% average improvement in the overall performance of their business and a 42% increase in on-time deliveries. Try for free, no credit card needed.