These Five Exponential Trends Are Accelerating Robotics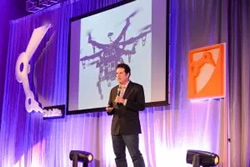 Alison E. Berman for Singularity Hub: If you've been staying on top of artificial intelligence news lately, you may know that the games of chess and Go were two of the grand challenges for AI. But do you know what the equivalent is for robotics? It's table tennis. Just think about how the game requires razor sharp perception and movement, a tall order for a machine.
As entertaining as human vs. robot games can be, what they actually demonstrate is much more important. They test the technology's readiness for practical applications in the real world—like self-driving cars that can navigate around unexpected people in a street.
Though we used to think of robots as clunky machines for repetitive factory tasks, a slew of new technologies are making robots faster, stronger, cheaper, and even perceptive, so that they can understand and engage with their surrounding environments. Consider Boston Dynamic's Atlas Robot, which can walk through snow, move boxes, endure a hefty blow with a hockey stick by an aggressive colleague, and even regain its feet when knocked down. Not too long ago, such tasks were unthinkable for a robot.
At the Exponential Manufacturing conference, robotics expert and director of Columbia University's Creative Machine Labs, Hod Lipson, examined five exponential trends shaping and accelerating the future of the robotics industry. Cont'd...
Comments (0)
This post does not have any comments. Be the first to leave a comment below.
---
Post A Comment
You must be logged in before you can post a comment. Login now.
Featured Product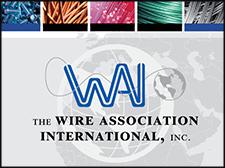 The Wire Association International (WAI), Inc., founded in 1930, is a worldwide technical society for wire and cable industry professionals. Based in Madison, Connecticut, USA, WAI collects and shares technical, manufacturing, and general business information to the ferrous, nonferrous, electrical, fiber optic, and fastener segments of the wire and cable industry. WAI hosts trade expositions, technical conferences, and educational programs.