Nobilia uses IoT to create smart factory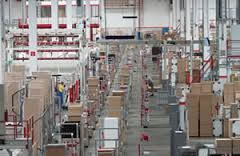 Kitchen maker Nobilia has rolled out IoT and automation systems in its German factories to enable real-time tracking of furniture as it progresses through the manufacturing process.
The company, which has distribution in Australia, is using Beckhoff automation technology that is powered by Intel processors.
A barcode that is attached to furniture is encoded with details including processing steps, components required to be added to complete it, and logistics information such as where the finished product is to be delivered.
"Each processing machine scans the barcode and retrieves the associated machining data from a central database. Data connecting the whole factory together makes it possible to produce 2700 kitchens daily," Intel said in a blog post.
"Through real-time tracking enabled by Intel IoT technologies, Nobilia knows exactly where each part is in the production process at any time.
"If one of the manufacturing lines shuts down, parts are automatically rerouted to another line."
Comments (0)
This post does not have any comments. Be the first to leave a comment below.
---
Post A Comment
You must be logged in before you can post a comment. Login now.
Featured Product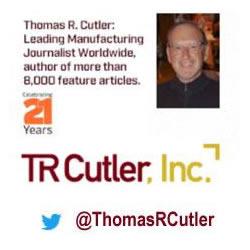 Cutler authors more than 1000 feature articles annually regarding the manufacturing sector. Cutler has established special divisions including African manufacturing, Colombian manufacturing, Gen Z workforce, and Food & Beverage. Cutler was recently named the Global Supply Chain journalist of the year for the second time in a row. Over 5200 industry leaders follow Cutler on Twitter daily at @ThomasRCutler. Contact Cutler at trcutler@trcutlerinc.com.