Companies are making human-like robots and they think they've stumbled on the biggest thing since the iPhone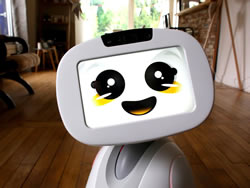 Cadie Thompson for Business Insider: Downloading apps on your own personal robot may become as common as downloading apps on your smartphone.
Robot makers Jibo and Blue Frog Robotics are creating social robots that are aimed at living with humans and in order to entice consumers they are selling them for about the same cost as an iPhone.
Jibo's robot called Jibo is priced at about $749 for pre-order and Blue Frog Robotics' robot called Buddy is priced at $549.
But these companies are also promising consumers that these little live-in robots are going to become the biggest platform since Apple's iPhone, capable of performing all kinds of functions via apps.
"It's like the iPhone, if we want to reach the mainstream and have success we need many very interesting apps," said Frack de Visme, the chief financial officer of Blue Frog Robotics.
"We are going to have an open system so many developers can develop and create amazing apps so that it become mainstream." Cont'd...
Comments (0)
This post does not have any comments. Be the first to leave a comment below.
---
Post A Comment
You must be logged in before you can post a comment. Login now.
Featured Product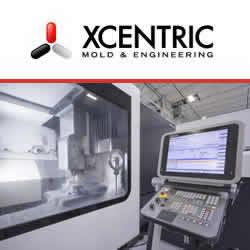 Xcentric offers a wide range of Rapid Manufacturing services that support our customers through each stage of the product introduction cycle: research and development, rapid prototyping, pre-production, testing, and market introduction. Xcentric's team has offered Rapid Manufacturing services for more than two decades, giving us substantial experience to help our customers select the right process or combination of processes to meet their project objectives. Moreover Xcentric has developed highly advanced manufacturing systems to shorten the production cycle to the extreme. It is precisely our experience and systems that allow us to quickly converge on solutions, reduce process variability, and repeatedly deliver to very compressed schedules.