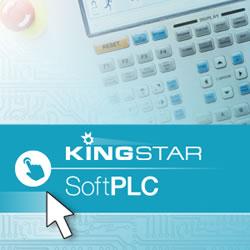 The top machine builders are switching from proprietary hardware-based PLCs, like Allen-Bradley, TwinCAT, Mitsubishi and KEYENCE, to open standards-based EtherCAT-enabled software PLCs on IPCs. KINGSTAR provides a fully-featured and integrated software PLC based on an open and accessible RTOS. KINGSTAR Soft PLC also includes add-on or third-party components for motion control and machine vision that are managed by a rich user interface for C++ programmers and non-developers alike.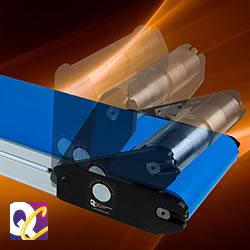 AS40 Conveyors are designed for ease of use and simple integration with robotic applications. Built on a rigid aluminum frame, they feature tee slots for rapid accessory mounting and a tail that flips up at the push of a button for easy under-belt cleaning and belt changes. Nosebar tails are available for transferring small parts between conveyors. All conveyors include a 10 Year Warranty and most are available with a fast five day lead time.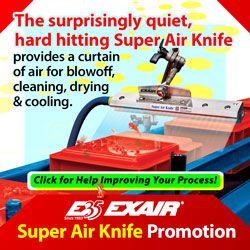 EXAIR Cabinet Cooler® Systems are a low cost, easy to install, maintenance free way to cool and purge electronic control panels. EXAIR Cabinet Coolers incorporate a vortex tube that produces cold air from ordinary compressed air - with no moving parts. The compact Cabinet Cooler can be installed in minutes through a standard electrical knockout. NEMA 12, 4, and 4X (IP54 and IP66) Cabinet Coolers that match the NEMA rating of the enclosure are available in many cooling capacities for large and small control panels. NEMA 12 Cabinet Coolers are ideal for general industrial environments where no liquids or corrosives are present. NEMA 4 Cabinet Coolers incorporate a low pressure relief valve for both the vortex tube and cabinet air exhaust. This valve closes and seals when the cooler is not operating to maintain the integrity of a NEMA 4 enclosure. NEMA 4X Cabinet Coolers offer the same protection as NEMA 4 but are constructed of stainless steel for food service and corrosive environments.