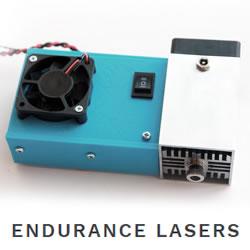 The Endurance 10 Watt laser - "Invincible" continuous power. Engraves on stainless steel, copper and brass. Cuts 4-5 mm (1/6'') wood and plywood with just one pass. Cuts 8 mm (1/3'') dark acrylic with 2-3 passes. Compatible with almost all 3D printers and CNC machines. We deliver everything you need to get started. The "Invincible" laser enables to create incredible things with your 3D printer / CNC machine. Unlike many Chinese lasers the Endurance 10 watt laser can work continuously up to 48-72 hours. Its lifetime is about 10 000 hours. Its real rated optical power output of is 10 watt (10000 mW). Endurance provides an ultimate customer support with full guidance and tutorials. Learn more about the laser: https://www.youtube.com/watch?v=kM-utYFYvFk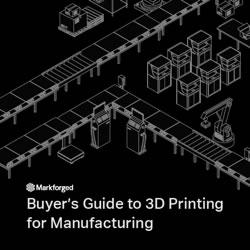 3D printing has become a powerful force in today's manufacturing industry from prototyping to tooling and fixtures to custom, end-use parts. Many businesses struggle to find the right solutions to fit their needs and provide ROI. Selecting the right platform to prevent manufacturing roadblocks is vital to optimizing your manufacturing line productivity. Download the all new buyer's guide to help you evaluate the benefits of 3D printing and dispel misconceptions, understand the pros/cons of various 3D printing processes and materials, and assess the key considerations in selecting a 3D printer.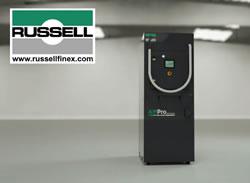 The Russell AMPro Sieve Station™ guarantees the quality of your additive manufacturing (AM) powder, and has been designed to provide optimum sieving efficiency, ensuring your powder is ready for use or reuse as and when you require it. With a simple one-button operation and mobile design, this automated check screener ensures your powder at every stage of the process is qualified for use quickly and safely. The flexibility of the Russell AMPro Sieve Station™ means you can use the system for numerous powder handling tasks - being a modular design ensures the machine can be configured to meet your exact requirements.