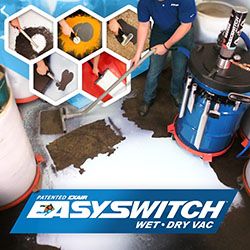 EXAIR's Soft Grip Super Air Scraper is a safety air gun designed to help remove the most stubborn debris found within industrial facilities. The patent pending design uses a scraping blade to assist the powerful compressed air flow removal of debris. This product is perfect for removal of caulk, gaskets, sealant, adhesives, tape, paint, stickers, labels, grease, lubricant and difficult to sweep metal chips, flakes or discs. It will help keep your machining tables, sub plate and assembly stations clean and functional. The corrosion resistant scraper blade is attached to a 2 inch Flat Super Air Nozzle and a ¾ inch extension to provide the strength and durability necessary for many of your toughest cleaning and housekeeping challenges. Extensions for the Soft Grip Super Air Scraper are available from 6 inches to 72 inches long to aid in cleaning table tops, inside machines, reaching the floor or other remote surfaces. Chip shields are also available. www.exair.com/184/sgsasext.htm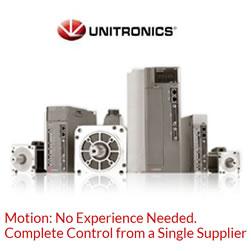 This is a powerful multi-function PLC that provides users with advanced communication support, variety of built-in I/O configurations, and Virtual HMI. Virtual HMI- the PLC stores and runs the program logic as well as the HMI user application within the PLC itself. This brings a unique advantage: you can view and operate your machine, or access your process via any mobile phone, PC, or remote display device. Main features: Ethernet/IP, MQTT, SNMP, SQL, Web Server, FTP, and more. Available in three versions: Classic, Standard, and Pro.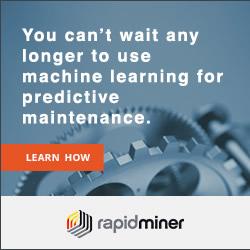 RapidMiner offers a data science platform that's built to enable people of all skill levels across the enterprise to quickly build and operate AI solutions to drive hard ROI for their organizations. Many data science tools are built to create accurate models, but cannot help manage the models into production, where they can have an impact. The platform covers the full lifecycle of the AI production process from data exploration and data prep to model building, model deployment and model operations. RapidMiner can help with a wealth of manufacturing use cases, like designing smart products, running smart factories, forecasting demand, ensuring quality, reducing production downtime, and managing supply chain risk.