A recent study revealed that productivity among workers has reached record lows. With the increase in remote workers since the pandemic, fingers are pointing to the at-home-worker presumably doing laundry and running errands rather than putting in a good day's work. But there are other persistent challenges contributing to decreased productivity, and SMBs are in the crosshairs of another recession. Mikel Lindsaar, founder and CEO of StoreConnect, encourages SMBs not to surrender in the face of economic uncertainty but rather invest in the technology tools at their disposal to achieve unlimited growth and succeed against all socioeconomic odds.
(San Francisco, CA) June 05, 2023 — Once a pandemic-driven necessity, working from home has become a coveted fringe benefit for the fortunate few who, as it turned out, don't really need to be in the office to get the job done. Pre-COVID, roughly 7% of the U.S. workforce did their jobs from home. At the height of the pandemic, 55% of those lucky enough to still have a job worked from home. In 2023, the percentage has dropped to 35%, still seven times pre-pandemic numbers.1 Perhaps not coincidentally, worker productivity is dropping at the fastest rate in 75 years, with five consecutive quarters of year-over-year decline, a phenomenon that hasn't happened since 1948, post-WWII.2 The grim trifecta of labor shortages, inflation, and an imminent recession has most certainly put pressure on small- and medium-sized businesses (SMBs) to reimagine their current business practices to weather the storm. Mikel Lindsaar, CEO and Founder of StoreConnect, proposes that "SMBs who invest in cost-and time-saving technology can overcome the current workforce and economic slumps and turn negative circumstances into positive outcomes."

Microsoft and Citrix conducted surveys of people in managerial roles to measure their level of confidence in the productivity of their remote workers. Both studies concluded that half of all business leaders believe that remote and hybrid workers do not work as hard, which Microsoft has dubbed "productivity paranoia."3 The fact is that work-from-home productivity studies have revealed that the opposite is true. Research has found that at-home workers are actually 13% more productive, and 77% of people who work at home at least a few times per month demonstrate an increase in productivity.4
Other factors are at play, according to the chief economist at EY-Parthenon, who reports that over the past 18 months, the labor turnover rate has been "tremendous," with the number of job openings, hire rates, and quit rates at record highs.2 The pandemic also led to increases in early retirement, the Great Resignation, where record numbers of workers voluntarily left their jobs, and Quiet Quitting, a phenomenon of employees doing the bare minimum amount of work to keep their jobs. For SMBs, decreased productivity leads to an increase in unit labor costs — the total amount of employees' wages and benefits during a specific period divided by the number of units of output produced in that period — which leads to higher expenses compared to profits.5
The National Federation of Independent Business (NFIB) Small Business Optimism Index has fallen to its lowest level since 2013, with 24% of business owners reporting that finding employees and quality of labor was their top concern, followed by inflation.6 Lindsaar observes, "SMBs are focusing on survival rather than on achieving even greater success and prosperity despite an unstable economy. Business owners need to pivot their resources toward innovation and technology, investments that pay dividends across all key performance metrics." The U.S. Chamber of Commerce released a nationwide survey and economic analysis that measured the effects of technology platforms on small businesses and the economy. The study found that SMBs that fully embrace technology outpace their competitors and experience business growth despite historic inflation and negative economic indicators. The analysis also revealed that SMBs that utilize technology platforms directly employ or support the employment of nearly 100 million jobs and contribute approximately $18 trillion to the economy each year.7
However, too much technology can lead to increased expenses from paying humans to get technology silos to talk to each other. StoreConnect is the only fully-integrated eCommerce, point-of-sale, content management system, and CRM platform powered by Salesforce. StoreConnect is at the forefront of eCommerce 3.0 with a mission to empower small and medium-sized businesses by providing a single source of truth for all customer data, marketing, support, point of sale, and eCommerce websites. This integration eliminates isolated data and enhances the customer experience, allowing SMBs to efficiently manage all their systems from a single platform, significantly reducing labor and operating costs while improving efficiency.
SMBs can convert their savings into promoting their brand. McGraw Hill conducted a study of 600 companies from 16 different industries during the 1980 to 1982 recession to measure the impact of increasing or decreasing advertising spend. The results were astonishing. Companies that continued to advertise during the two-year recession realized 256% higher sales post-recession than companies that reduced their marketing budget during the economic downturn.8
"While businesses in the U.S. may be experiencing a historic drop in worker productivity compounded by a recession, inflation, and labor shortages," Lindsaar says that "SMBs that invest their resources wisely during an economic slump, with their future in mind, will emerge stronger than they were before. Investing in the right technology — not just any technology — can help SMBs retain the best talent, conserve valuable resources, and outperform their competition by forging ahead rather than relenting to economic uncertainty and bleak industry predictions."
StoreConnect is Time. Well Spent
About StoreConnect
Mikel Lindsaar, CEO and Founder of StoreConnect, is an experienced technology entrepreneur whose mission is to infuse small- and medium-sized businesses with the power to be successful in eCommerce 3.0 and scale to meet growing demand. Small companies can't waste time setting up their business on a platform only to repeat the process by changing platforms when they want to scale, nor do they want to waste time figuring out how to integrate multiple platforms. StoreConnect (built on the World's Number 1 CRM, Salesforce) gives clients a complete, powerful, configurable eCommerce and CRM solution where they can manage their website, online and in-store sales, provide amazing customer service, run all their digital marketing campaigns and have up-to-date detailed metrics, reporting and full understanding of their customer. They were awarded Salesforce's 2021 International Partner Innovation Award of the Year for the Retail sector and are changing the ease with which small businesses are run ─ with a manageable price tag. StoreConnect is Time. Well Spent. Visit https://getStoreConnect.com/.
References:
1. Parker, K. (2023, March 30). About a third of U.S. workers who can work from home now do so all the time. Pew Research Center. pewresearch.org/short-reads/2023/03/30/about-a-third-of-us-workers-who-can-work-from-home-do-so-all-the-time/#:~:text=Roughly%20three%20years%20after%20the,new%20Pew%20Research%20Center%20survey
2. Thier, J. (2023, May 5). American worker productivity is declining at the fastest rate in 75 years-and it could see CEOS go to war against WFH. Fortune. fortune-com.cdn.ampproject.org/c/s/fortune.com/2023/05/05/remote-work-productivity-5-straight-quarters-decline-gregory-daco/amp/
3. Tsipursky, Dr. G. (2022, November 4). Workers are less productive working remotely (at least that's what their bosses think). Forbes. forbes.com/sites/glebtsipursky/2022/11/03/workers-are-less-productive-working-remotely-at-least-thats-what-their-bosses-think/?sh=e5b0eea286a5
4. 22+ must-know working from home productivity statistics [2023]: How does remote work affect our productivity?. Zippia. (2023, May 12). zippia.com/advice/working-from-home-productivity-statistics/
5. Keythman, B. (2017, November 21). What does an increase in unit labor cost mean?. Small Business - Chron.com. smallbusiness.chron.com/increase-unit-labor-cost-mean-38104.html
6. U.S. NFIB Small Business Optimism Index (April 2023). TD Economics - Canada. (n.d.). economics.td.com/us-nfib-small-business-optimism
7. Staff, U. S. C. (2022, August 2). New study shows technology platforms critical to small business growth. U.S. Chamber of Commerce. uschamber.com/technology/new-study-shows-technology-platforms-critical-to-small-business-growth
8. Marketing, M. (2022, November 2). Advertising during a recession. MiQ. wearemiq.com/blog/advertising-during-a-recession/
Featured Product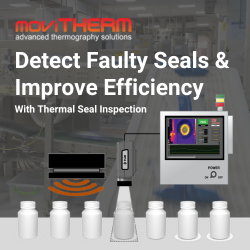 MoviTHERM's Thermal Seal Inspection (TSI) solution provides precise and reliable detection of defects in a variety of packaging types, including pouches, bags, blister packs, bottle caps, and more. By detecting defects in your packages, the TSI solution helps increase efficiency in your production line and ensures top-quality packaging is delivered to your customers every time. With state-of-the-art technology and an experienced team, MoviTHERM is dedicated to delivering accurate inspection solutions and peace of mind to its clients. Contact MoviTHERM today to learn more about their thermal seal inspection solution.