Industry 4.0 solution helps increase end user equipment uptime and satisfaction while reducing OEM service and maintenance costs
HOUSTON, Texas, June 28, 2022 - Honeywell today introduced its Connected OEM (original equipment manufacturer) offering, an Internet of Things (IoT) solution that allows OEMs and skid manufacturers to remotely monitor the health and condition of their installed base. Equipment such as compressors, furnaces, pumping stations, analyzer houses and skids at end-user locations around the world can be monitored through the offering.

Through a cloud-based central asset management system securely connected to equipment assets, OEMs can obtain a consolidated view of their global installed base through a customizable key performance indicator dashboard. Users can apply data analytics and tools to troubleshoot and fix equipment, predict failures, plan maintenance and make informed business decisions in areas such as R&D. This results in increased end user uptime through superior maintenance of equipment, leading to higher customer satisfaction. It also significantly reduces servicing costs for the OEM, who can address most issues remotely and cut down on time- and cost-intensive site visits.
Honeywell Connected OEM was developed in response to a longstanding issue facing OEMs: the inability to monitor the performance of their installed assets. Prolonged sub-optimal asset operation results in high operating expenses for end users, and OEMs with performance contracts are unable to guarantee or justify assets' operating outcomes. In addition, OEM service engineers must often rush to a site for unplanned maintenance and troubleshooting, incurring high travel costs if the assets are geographically dispersed. The net result is poor quality service and maintenance that can lead to the loss of repeat business for OEMs.
"Honeywell Connected OEM is a win-win because it solves an age-old challenge for OEMs while enabling them to leverage Industry 4.0 technology to optimize their operations and equipment performance," said Andrew Brodie, general manager, Modular Control Systems & OEM Breakthrough Initiative, Honeywell Process Solutions. "Furthermore, it's a timely response to market demand for solutions that ensure the continuity of production and services."
Increasing asset intelligence provides the building blocks for improved equipment performance and reliability. Honeywell's Connected OEM delivers edge data collection and application specific analytics which provides OEMs and their customers new operational insights. Through the Connected OEM solution, Honeywell also enables equipment suppliers to remotely monitor their assets and offer proactive and predictive reliability services.
Honeywell Connected OEM is ideal for small to medium-sized OEMs and skid manufacturers, including those without in-house automation teams, who require an easy-to-implement, all-in-one IoT solution.
For more information on Honeywell Connected OEM, please visit this website.
https://process.honeywell.com/us/en/initiative/connected-oem?utm_source=pressrelease&utm_medium=pr&utm_campaign=22-pmt-hps-pmc-ww-OEM_Connected_ContactUs-7011P000001Ee9VQAS
Honeywell (www.honeywell.com) is a Fortune 100 technology company that delivers industry-specific solutions that include aerospace products and services; control technologies for buildings and industry; and performance materials globally. Our technologies help aircraft, buildings, manufacturing plants, supply chains, and workers become more connected to make our world smarter, safer, and more sustainable. For more news and information on Honeywell, please visit www.honeywell.com/newsroom.
Featured Product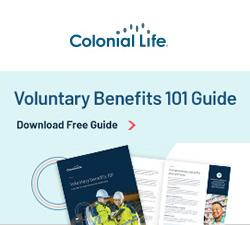 If there was ever a time to add voluntary benefits to your employees' compensation package, this is it. The tight labor market combined with supply chain bottlenecks, continued COVID-19 outbreaks, rising input costs and workforce challenges have helped drive a national trend of record high turnover rates for the manufacturing sector, making it imperative to evaluate compensation and benefits packages to remain competitive. The voluntary benefits 101 guide for manufacturers provides practical information about voluntary benefits without the jargon or complicated details. Download the guide.