Zaber's high performance computer-controlled positioners with built-in controllers make automating sub-micron positioning applications quick, easy, and affordable.
Zaber Technologies will be exhibiting at Automate 2022 taking place on June 6-9, 2022, in Detroit, Michigan. It is one of the industry's leading shows, offering solutions for factory automation and robotics.

Located at booth 5040, Zaber's models will help simplify all your precision motion control needs. Bringing together a great combination of engineering, advanced manufacturing, software and hardware, our devices are affordable, integrated, and easy to use.
The Zaber booth will feature several working demos, and some of the highlights include:
The LC40 Belt-Drive Stages:
Zaber's LC40 Series of linear stages use recirculating ball bearing guides designed to interface seamlessly with most 40 mm T-slot extrusion framing systems and accessories. Hardened bearing steel rails are mated with high strength aluminum extrusion to give these guides excellent stiffness, straightness, and load capacity. These stages are available in 50 mm travel increments up to 3500 mm.
There are options for models with built-in motors with encoders, and also with built-in controllers. Non-motorized linear guide versions are also available.
XY, XYZ Gantry Stage:
A Zaber gantry kit comes with everything you need to build a customized XY or XYZ gantry system. These gantry systems feature coordinated multi-axis motion, plug-and-play operation, easy integration with end-effector options, and built-in IO and E-Stop capabilities. Using Zaber's Gantry Configurator, the gantry kits can be quickly and easily configured to suit your application.
Multi-axis Controllers:
The X-MCC controller, now available with Ethernet functionality which supports third-party stepper motors. The X-MCC is Zaber's full feature multi-axis universal drive controller and is available in 1, 2, 3, and 4 axis options. The universal drive is capable of controlling stepper motors, linear motors, and voice coil motors on any axis.
An intuitive ASCII interface allows the user to easily communicate with the axes through RS-232, USB, or Ethernet. Control through a computer using Zaber's free software or with programming libraries in Python, C#, LabVIEW, and MatLAB, or send commands using a PLC connection.
Gimbal Stages:
Zaber's X-G-RST-DE series products are motorized two-axis rotation stage devices with built-in controllers and direct reading encoders for high accuracy motion. Rated for up to 15 kg load capacity and 10 N⋅m of torque, they are ideal for high-load, high-precision, angular positioning in optics, telecommunications, scanning, and tracking applications.
About Zaber Technologies
At Zaber, we design and manufacture precision positioning devices that are affordable, integrated, and easy to use. Our devices are used in many different applications and markets, such as photonics and optics, life sciences, microscopy, and industrial automation.
Zaber was founded in 1997 by a group of friends. Back then, precision linear actuators all used DC motors with gearbox and encoders, and they required bulky controllers and a number of other accessories and supplies. Precision motion control was expensive and difficult to set up and use.
Recognizing the need for affordable and integrated solutions for motion control, Zaber released the world's first precision linear actuator with a built-in controller, the T-LA28 Series linear actuator.
Since introducing our first series, our product offering has grown to include over 100 motion control products, which are distributed worldwide. We continue to advance our design and manufacturing capabilities, allowing us to build, test, and ship most of our products within 1-5 business days
Featured Product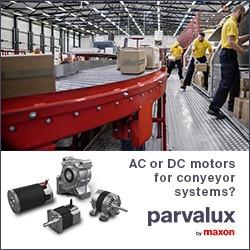 This GB56 right-angled, coupling driven gearbox from Parvalux packs a powerful punch in a small package. A width of 39mm and an output torque of 50 Nm in short-term operation. Ideal for applications where space is at a premium.