Leader in motion & fluid control exhibits automation solutions
Norgren, part of IMI plc, is showcasing a variety of automation solutions at Automate 2022, taking place on June 6-9 in Detroit, MI.

Automate is the largest solutions-based showcase of automation technology in North America, with more than 20,000 attendees and 500 exhibitors spanning a variety of industries.
Norgren's booth (#4507) will display a selection of products that enable automation, including connected pneumatic circuit components, electric actuators, vacuum generators and tooling solutions. The booth will also feature a transforming tooling demonstration, utilizing a robotic end-of-arm tooling system with modular robotic arms capable of automatically reconfiguring to handle parts of all shapes and sizes. A live pick and place demonstration will feature Norgren's 7th axis electric actuator for robotic arms with a pneumatic gripper as the end effector.
Norgren will also exhibit the Adaptix™, a revolutionary new technology that transforms the way machines hold and grip parts. This adaptable workholding device provides the necessary forces to hold any part geometry, offering faster changeover and increased uptime.
"Norgren is excited to participate in this year's Automate trade show and spotlight our leading technological solutions," said Kenneth Chung, Director of Product Management & Strategy at Norgren. "Our comprehensive expertise enables manufacturers to significantly improve performance through our compelling automation offerings — such as the new electric actuators, workholding device, and our revolutionary transforming tooling system."
To learn more about Norgren's automation solutions, please visit booth #4507 at Automate 2022, or visit https://www.norgren.com/us/en/expertise/industrial-automation.
About Norgren
A well-respected world leader in motion control and fluid technology, Norgren is ideally placed to unearth Breakthrough Engineering solutions and play an active role in important industry sectors that contribute to the quality and success of everyday life. Norgren offers insight, technical excellence and, a collaborative approach, to help our customers forge a brighter future. Norgren's reputation rests on a world-class portfolio of high-performance products comprising of Bimba, Buschjost, FAS, Herion, Kloehn and Maxseal; and an ability to deliver exceptional local service. Part of the UK-listed FTSE 250 engineering company IMI plc, Norgren has a sales and service network in 55 countries, technical centres in the USA, Germany, UK and China, and manufacturing facilities around the world.
About IMI plc
IMI plc, the specialist engineering company, designs, manufactures and services highly engineered products that control the precise movement of fluids. Its innovative technologies, built around valves and actuators, enable vital processes to operate safely, sustainably, cleanly, efficiently and cost effectively. IMI employs around 10,000 people, has manufacturing facilities in 18 countries and operates a global service network. The Company is listed on the London Stock Exchange. Further information is available at www.imiplc.com
IMI, Norgren, Bimba, Buschjost, FAS, Herion, Kloehn and Maxseal are registered trademarks of IMI and Norgren companies.
Featured Product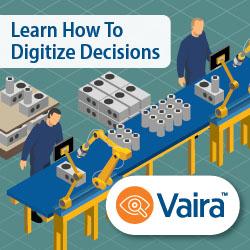 Pleora's Visual Inspection System helps operators detect errors and defects for unique component types, assembly steps, and custom low-run products where automated optical inspection (AOI) is too complex and expensive. The system helps DICA Electronics: Avoid costly, errors as a result of detecting errors at different phases in production, Speed time in detecting the root cause of the in-field errors with Tracking & Reporting apps for traceability, Maintain consistency in training new employees on requirements or with staff any time a new product is added, Easily train the system using 'good product' images for multiple product lines with no programming skills required, Reduce subjective decision-making, especially over a long shift, reducing error-escapes.