CRP Technology will be attending SpaceAM with a virtual conference on Thuesday 14 Sept 2021 dedicated to Windform advanced materials and professional 3D printing. Some of the most recent and fruitful collaboration in the manufacturing of 3D printed, space-ready structural parts for CubeSats and NanoSats carried out by CRP Technology, CRP USA and key-leaders in the space industry, will be explained.
The innovator 3D printing company will be attend the 2 days-event dedicated to advanced materials in Space (14-15 September, Leicester, UK) as virtual speaker on Tuesday 14th September. The successful implementation of the Polymer Powder Bad Fusion technology and the benefits of using Windform® composite materials for space applications, will be highlighted during the discussion

Advanced materials for Additive Manufacturing are presenting new opportunities and challenges to engineers involved in the Space industry. It has become more evident with the ever-increasing production and launch of small satellites, that nowadays represent the bigger revolution for the sector. CRP Technology and its US-based partner CRP USA are recognized all over the world as two of the most innovative companies in the field, which collaborate with industry leaders in the creation of Space ready structural components for nanosatellites using Windform materials and professional 3D printing.
For that reason, CRP Technology will be attending as virtual speaker SpaceAM Advanced Materials & Technology for the Space Sector 2021.
The new edition will be held from 14th September to 15th September, 2021, at Leicester Racecourse, Leicester, UK.
CRP Technology will be presenting the paper: "Pioneering technological revolution in Aerospace via Additive Manufacturing and composite materials". The virtual speech is set for 14th September, at 14:10 BST.
CRP Technology representative will explain how the employment in space applications of Windform composite materials, originally developed for the Motorsports industry by CRP Technology since 1996, has inaugurated a new era in aerospace missions: at SpaceAM will be highlighted the case studies that followed the successful construction and launch of the most innovative 3D printed Space parts and structures, such as: the TuPOD, unprecedent single-part CubeSat at the same time deployer of TubeSats, the first complete 3D printed satellite launched from the ISS; a 3U technological demonstrator CubeSat with 2 deployed solar panels, flight-ready in low earth orbit; Alba Orbital's AlbaPod V2, currently the only operational, flight proven PocketQube deployer on the market; Mini-Cubes' Discovery, the first functional, space-ready PocketQube prototype, entirely manufactured using a Carbon-reinforced composite material - Windform® XT 2.0 - and 3D printing process.
"Additive manufacturing technologies have reached new heights with the production of structural components for the new generation of Space parts using Windform composite materials" comments Franco Cevolini, VP and CTO at CRP Technology, "We share this valuable result with CRP USA, that in the last 12 years has built up a considerable experience supplying cutting edge solutions to best-in-class space leaders based in United States and Canada, contributing to mark new milestones in the small satellites arena."
"At SpaceAM we will be explaining how our Windform composite materials combined with Laser sintering capabilities, creates a new realm of possibilities for satellite designers to go beyond standardized requirements and limitations."
SpaceAM is the premier conference and exhibition highlighting the use of advanced materials in space technology, and it is part of Advanced Materials Events brought to audience by Fluency Marketing to offer companies a place to learn, network and share ideas and innovations whilst creating business opportunities.
crptechnology.com
crp-usa.net
windform.com
Featured Product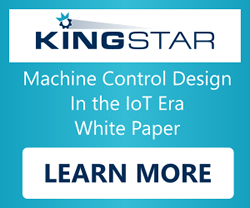 These success stories seek to highlight the industry-level challenges faced, the resulting automation and motion control requirements that need to be addressed, the results that can be achieved and the key platform strategy that allows customers to distinguish themselves in the worldwide market. Download the WhitePaper.