Findings will be Compiled into a Comprehensive Study, Offering the Industry's Only In-Depth Report on the Subject Matter
BUFFALO, NY, USA --September 6, 2021 - The third annual edition of the Additive Manufacturing Post-Printing Industry Trends Survey is now open and seeking participation from additive manufacturing users. Sponsored by PostProcess, the industry's most trusted provider of automated 3D post-printing solutions, this survey will explore print technologies by market, providing an in-depth, segmented look at additive post-printing across a myriad of applications.

The data and insights from this survey will be indexed, organized, and summarized into a comprehensive, market segmented report conveying additive users' most common post-printing methods, frequently reported challenges, growth plans, and more. This initiative will expand upon insights found in the two preceding reports, which both served as integral resources to the rapidly evolving additive industry.
Regarding the survey launch, Diana Robbins, Vice President of Marketing at PostProcess, said, "The insights gleaned from last year's survey report have proven highly beneficial to bringing awareness to the criticality of post-printing for scaling industrial additive manufacturing. Now, as we ease out of the COVID-19 pandemic and track the evolution of the market, we are eager to see the refreshed data that comes out of this year's survey responses. PostProcess has continued to spearhead the analysis of post-printing trends as we realize that shining a light on the post-printing step is essential to growing the industry as it climbs towards production."
All additive manufacturing users who are familiar with post-printing are encouraged to participate in this survey, which is open until September 17th, 2021. In addition to being granted early access to the report, respondents who choose to do so will be entered to win one of five pairs of Beats Studio Buds.
To learn more and to access the survey, please visit: https://www.postprocess.com/trends-2021/
About PostProcess:
PostProcess is the only provider of automated and intelligent post-processing solutions for 3D printed parts. Founded in 2014, PostProcess removes the bottleneck in the third step of 3D printing - post-processing - through patent-pending software, hardware, and chemistry technologies. Customers span many industries, including aerospace, automotive, consumer goods, defense, and medical. For more information, visit www.postprocess.com.
Featured Product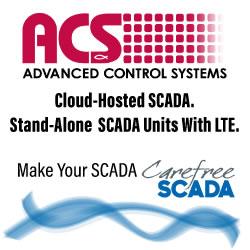 SCADA Edge Connection Devices. Monitor and control your remote assets from anywhere. Simple and self-contained units. Cellular telemetry with the best service plans in the industry. Welcome to the future of SCADA Edge Connection.