This application demo proved that by using induction heating for this manufacturing process, the customer would achieve faster heating cycle times, increased productivity and increased energy efficiency.
The time- and cost-efficient susceptor induction heating of bundled wires for a customer in the Oil & Gas industry has recently been demonstrated by UltraFlex Power Technologies. UltraFlex is a major manufacturer of induction heating solutions and frequently launches demo applications based on customer scenarios.

In this application, a customer asked UltraFlex for assistance with creating an induction heating process for wires in magnetic steel tubes used in an oil well system. For this application, the customer provided two steel tubes filled with wires, each tube with a different diameter. The challenge of the application was to heat the wires without melting the steel tube frame and thus the maximum temperature requirement was 750 °C (1382°F).
For this test scenario, UltraFlex engineers recommended the use of an induction heater from the UltraHeat SM series. UltraHeat SM are compact 5 kW induction heaters that would easily fit the customer's working area and would meet the max temperature requirements. They also feature adaptive digital phase control providing efficient operation in a wide frequency range.
At power of 3 kW pre-curie, it took only 40 seconds to pre-heat the small tube and it took 60 seconds at 5 kW pre-curie to pre-heat the bigger steel tube.
This application demo convinced the customer that the induction heating process would help them achieve faster heating cycle times, increased productivity and increased energy efficiency. With induction heating, customers are able to convert up to 90% of energy into heat in the part.
The lack of open flame would make this induction heating process, when used on the line, completely safe for the operator. In addition, the lack of fumes, waste heat and noxious emissions would ensure the induction heating process is a completely green operation, improving also the workplace conditions.
Find out more at:
https://ultraflexpower.com/
Contact us at:
+1.631.467.6814
uptnews@ultraflexpower.com
About UltraFlex Power Technologies:
UltraFlex Power Technologies (ultraflexpower.com) offers the most advanced and innovative digitally controlled induction heating equipment in the industry. Its compact modular and flexible systems are used for a wide variety of induction heating, casting and melting applications.
Featured Product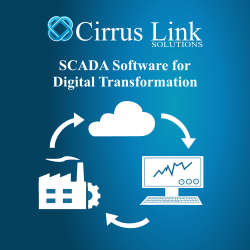 Cirrus Link provides a modular approach to building Enterprise-Class IIOT/SCADA/MES applications delivering a superior OT solution and enabling your enterprise to connect OT data to IT services for big data analytics. CTO Arlen Nipper, co-inventor of MQTT, forged a relationship with Inductive Automation to bring our software together for the ultimate IIoT solution. The Cirrus Link modules offer complete functions such as MQTT enablement, data delivery to the cloud, electronic flow measurement, and more. These software modules transmit data from the field via MQTT, with options to launch an MQTT server in the cloud or on premise and connecting OT data to industrial and business applications. The Cirrus Link IIoT modules for Ignition empower organizations to create one streamlined pipeline for all their IIoT data.