Trilogy Plastics has added their 12th rotational molding machine to meet continued growing demand.
Trilogy Plastics, Inc. --- a full-service, ISO 9001 certified custom rotational molder and leader in the field of high quality rotationally molded parts and assemblies with processing facilities in Alliance, Ohio has added capacity to support increased business.

"We invest in technology and our people to continue our journey to be the best custom only rotational molder in the US," said Daren Balderson, President of Trilogy Plastics.
Trilogy Plastics has added their 12th rotational molding machine to meet continued growing demand. The custom rotational molder prides itself on producing hard to make rotational molded parts. The new 220 rotational molding machine is in support of several new programs in different markets.
"Our 2020 sales beat 2019 and now business has exploded in the first half of 2021," said Bryon Osborne, Vice President Sales & Marketing of Trilogy Plastics. "We also plan to add more capacity by year end."
Trilogy Plastics, Inc. facilities are U.S. based in Alliance, Ohio and include over 286,000 square feet of lean manufacturing and warehousing. Our equipment is state of the art including the most advanced rotational molding machines, 5-axis CNC machining and high-pressure foaming equipment.
The company is internationally recognized for its extraordinary service and continuously positive results from engineering, design support and project management. Value-added processes include a wide variety of assembly, decorating, and packaging expertise, giving it the capability of serving a diversified customer base that includes the major markets of consumer, medical, industrial, outdoor, and heavy truck. Trilogy Plastics is certified to the ISO 9001:2015 quality standard and prides itself on a long history of proven continuous improvement.

For more information on Trilogy Plastics, Inc.: Bryon Osborne, VP Sales & Marketing, P.O. Box 2600, 2290 W. Main St., Alliance, Ohio 44601 Phone: 330-821-4700
Featured Product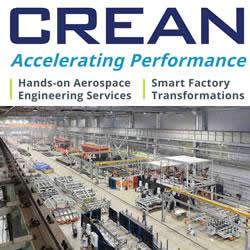 We model and analyze your current production operation by taking a System Wide approach. This will help you get to your true capacity and give you full Visibility, Insight and Control. Our program will be specially customized to your needs. We review your goals and critical drivers, look at your organization, identify your pain points and illuminate new financial opportunities. Our methodology has its roots in LEAN, Six Sigma, and Theory of Constraints but is augmented with internally developed methods specifically designed for High Mix production environments. We will optimize your resources to deliver maximum capacity. Our analysis will also take into account future growth planning.