NEXCOM's family of multifunctional industrial panel PCs has grown larger with the addition of 8- and 12-inch offerings that also serve as edge servers and IoT gateways.
NEXCOM's IPPC (industrial panel PC) family has grown even larger, with the addition of its new members--the IPPC 0811-B01 (8" screen) and IPPC 1211-B01 (12.1"). Not only do the newest members maintain all of the qualities that have made the IPPCs that also function as edge servers and IoT gateways popular, such as 10-point PCAP multi-touch screens with IP65 protection, but NEXCOM has also introduced enhancements such as wider operating temperatures, AR coating, auto dimming, and more Gigabit Ethernet connectors. The IPPC family is truly the best choice for heavy industrial applications, including industrial/factory automation and IIoT.

Winning Combination
With the addition of smaller screen selections, 8" and 12.1", NEXCOM's IPPC solutions are now adaptable for environments with space constraints. The newest, low-power models retain some of the hit features: 10-point PCAP multi-touch screens for quick operations--even while wearing gloves--and a 16:9 LCD ratio for better wide-angle viewing. Users will still have the ability to visualize information on a dual display, now with mini-DP connection, but anti-reflective (AR) coating and auto-dimming features are now included for an upgraded viewing experience.
Solid and Sturdy Build
The newest industrial PPC models are industrial-strength, maintaining electromagnetic compatibility (EMC) in meeting CE (EN61000-6-2/EN61000-6-4) and FCC Class A standards, while also providing IP65 (front bezel) and vibration/shock protection. Especially designed for uses in heavy industry, the IPPC series has a wide operating temperature range of -13°F to 140°F, but by including an optional fan kit, the maximum temperature is extended to an incredible 167°F!
Powerful Performance with Purpose
With their excellent functionality, the IPPC family can additionally serve as edge servers and IoT gateways. For maximum convenience and accessibility, all I/Os are arranged on one interface, including even more Inte® I210-IT Gigabit Ethernet connectors, as well as USB and COM ports. Onboard with 4GB DDR3L memory and multiple SATA connectors for storage, the fanless computers will feel completely at home in any industrial environment.
Featured Product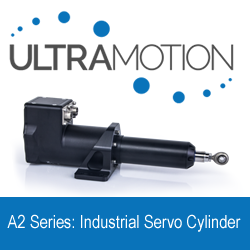 The AM series actuator is our most heavily ruggedized Servo Cylinder model. It features high performance mil-spec connectors and has been hardened to higher magnitude mechanical shock and vibrations. This actuator is suitable for harsh environments.