Zortrax Inventure is one of the first and most ingenious 3D printers developed by Zortrax. Now, this versatile device is available with as much as 40% off.
The Inventure was launched back in 2015 and has been constantly developed and improved since then. The device offers superior printing quality in both single and dual extrusion modes and is compatible with filaments offered by Zortrax. Moreover, it is also compatible with a wide range of third-party materials. Due to its compact size, the Inventure is a perfect match for small office space and medical workshops. It works great wherever building exhibition models for patient or customers in need

of small yet precise and durable components like hooks, rings, or connectors found in different kinds of equipment. It can even work in printing custom-made home appliances.
The Inventure is a closed architecture with an enclosed printing chamber isolated from the outside environment. This, together with built-in HEPA and carbon filters, is particularly important while using this printer in tight, poorly ventilated spaces. The filters efficiently eliminate unpleasant odors
and catch 99% of the particles released in melting thermoplastic materials. This makes the entire
3D printing process safe and pleasant while the user is protected against inhaling any kinds
of particulate or vapors.
- The Inventure 3D printer has been designed for people who need comfortable, simple yet capable additive manufacturing device for work or for home. We can see that 3D printing technology becomes more and more indispensable in various fields like medicine, education, architecture or heavy industry. But we also noticed a growing trend towards using desktop 3D printers at home. That's why we have decided to cut the price of the Inventure and make it even more affordable for a wide base of customers. This way we wish to further popularize the 3D printing technology at large - says Natalia Jusiak, the Head of Marketing at Zortrax.
The dual extrusion system is what makes 3D printing particularly easy for beginner designers or people who need fast, precise effortless results without meticulously peeling the support structures off the model by hand. In the dual extrusion mode one material is used for printing the model itself, while the other material is used to build soluble support structures. Supports 3D printed in this mode can be removed by rinsing the model in water or by using a dedicated Zortrax DSS Station which circulates the water around the model while keeping it at optimal temperature.
Such advanced functionalities make the Inventure truly stand out in the desktop 3D printing landscape and bring capabilities previously available only in large industrial 3D printers right within reach
of homes, schools, offices, or workshops. The Inventure 3D printer in the special price is available
in limited numbers at the inventure.zortrax.com webpage.
About Zortrax
Zortrax is a Polish company providing comprehensive 3D printing solutions. It has built a strong position on the market of 3D desktop devices, supplementing its offering with print materials, Z-SUITE software and other products that improve the efficiency of the prototyping process. Zortrax devices are used by thousands of customers around the world in various industries, from architecture
to medicine, automotive, engineering, industrial design and fashion. NASA and the Bosch group have been among the satisfied users of Zortrax solutions.
Featured Product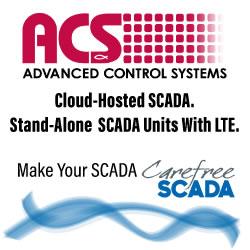 SCADA Edge Connection Devices. Monitor and control your remote assets from anywhere. Simple and self-contained units. Cellular telemetry with the best service plans in the industry. Welcome to the future of SCADA Edge Connection.