Epolin's Epolight™ Visible Opaque, Infra-Red Transmitting (VOIRT) dyes
Epolin's Epolight™ Visible Opaque, Infra-Red Transmitting (VOIRT) dyes for thermoplastics produce visually opaque to semi-opaque (grey or colored) filters while transmitting infrared signals or information. VOIRT filters can be customized to optimize transmission or reduce noise in 720nm -1050nm wavelengths and beyond. 

Typical applications include digital electronics such as IR remotes, ports, proximity sensors, night vision cameras, touch screens as well as LiDAR or machine vision systems.
Epolin is a leading supplier of near-infrared dyes & thermoplastic compounds. From our manufacturing base in the USA, we supply through Aako BV in Europe, Nippon Intermediate in Japan, and Sun & Bright Industrial in China. Epolin is now a division of Chroma Color Corporation.
Featured Product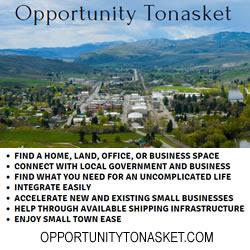 Our primary mission is to promote economic development and growth in the city of Tonasket, WA and surrounding area. This is a group of local citizens sharing a common goal. We wish to assist and promote existing businesses wishing to relocate, local businesses wishing to expand and local individuals wanting to startup a business. Preserving and enhancing the small town and rural lifestyle in a way which benefits everybody and maintains a healthy lifestyle. Opportunity Tonasket was created to be a hub for information and contacts with local city and county agencies, as well as local businesses and real estate connections. Their goal is to connect current and newly relocated individuals and businesses and "plug them in" with the best services, advice and experts in the area. Opportunity Tonasket is like a leg-up, as if one's already had a foothold in the community.