Vention, a next-generation digital manufacturing platform for automated equipment, announced today the launch of its Certified System Integrator (CSI) Program, which will further expand its services from online machine design and programming to the field commissioning of equipment at end clients' facilities. Building on Vention's "design-to-order" digital workflow, the CSI Program enables end clients to deploy complex factory automation projects — all while maintaining the ease-of-use and speed of the Vention platform.
Vention clients are now able to connect with trusted system integrators for value-added services, such as equipment assembly, machine calibration and commissioning, custom software development, maintenance services, and operator training.

Vention's Certified System Integrator (CSI) Network currently provides coverage across the United States, Canada, and Eastern Europe, and will be expanding coverage progressively through-out 2019 and early 2020.
"Since our first release in 2017, the Vention platform has matured considerably," says Patrick Halde, VP of Business Development at Vention. "Our clients are working on projects ranging from standalone automated machines to fully automating an entire section of a factory floor. Vention's CSI Network will enable us to broaden our scope of services all the way to final field commissioning."
The CSI Program benefits end clients by providing:
A curated list of trusted system integrators with in-depth knowledge of Vention's technology
Flexible value-added services, from simple assembly to complete turnkey solutions
On-site support for equipment designed and ordered on the Vention platform
System integrators selected to join Vention's CSI Program have specific expertise in their given industries, notably in machine design, industrial automation and automation software development. In addition, Certified System Integrators have taken part in a comprehensive on-site training on the entire digital stack of the Vention platform. This includes designing in Vention's 3D MachineBuilder™, commissioning and programming our MachineMotion™ controller, and integrating our plug-and-play automation components.
"We are proud to partner with a company that not only offers a superior product but is highly responsive and delivers in days instead of weeks," says Doug Spinn, President at Robot27 now part of Vention's network of trusted integrators.
Featured Product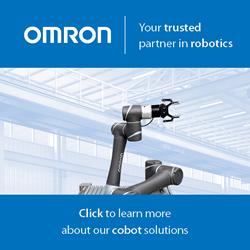 Awe-inspiring power and superior flexibility is sheathed within the contoured casing of the HAWK MV-4000. This smart camera builds upon the previous generation by quadrupling processing power and achieving real-time trigger response using an FPGA. Its state-of-the-art algorithms make it an excellent tool for any industry, whether the requirement be code reading, code verification, inspection, guidance, gauging or a combination of all four.