2018 TSNN Top Trade Show list reveals manufacturing strength
McLean, Va., (March 28, 2019) - IMTS 2018 - The International Manufacturing Technology Show captured the No. 2 spot on the 2018 Trade Show News Network's (TSNN) Top Trade Shows list. For more than 20 years, the list has ranked the top 250 shows by net square footage.

"It's quite a feat to land on one of the top spots of the 2018 TSNN Top Trade Shows list," says Rachel Wimberly, President of Tarsus Media, Trade Show News Network. "IMTS clearly is a show that has been robust and growing for many years." IMTS 2018 ran from Sept. 10 - 15 at Chicago's McCormick Place. With 1,424,232 net sq. ft. of show floor and 129,415 registrants, IMTS 2018 was the largest show ever.
"The record size and attendance at IMTS 2018 reflect the renewal of manufacturing," said Peter R. Eelman, Vice President and CXO at AMT - The Association For Manufacturing Technology. He added, "IMTS 2018 highlighted the explosion of digital technology and highly advanced manufacturing techniques. New ideas and methods dominated the show floor. Combined with a strong economy and industry growth this allowed IMTS to break all of its own previous records."
In addition to record net square footage and registrants, IMTS 2018 featured 2,123 booths and 2,563 exhibiting companies. Notable growth areas at IMTS 2018 included an expanded Additive Manufacturing Pavilion that featured 51 exhibitors and covered 31,550 sq. ft., the strong partnership with HANNOVER MESSE USA and its four co-located shows with 510 exhibitors, and an expanded Smartforce Student Summit that drew 7,000 more visitors than in 2016.
The IMTS 2020 floor plan and space assignment will be released in May 2019.
IMTS - International Manufacturing Technology Show
The largest and longest running manufacturing technology trade show in the United States is held every other year at McCormick Place in Chicago, Ill. IMTS 2018 will run Sept. 10-15. IMTS is ranked among the largest trade shows in the world. Recognized as one of the world's preeminent stages for introducing and selling manufacturing equipment and technology, IMTS attracts visitors from every level of industry and more than 117 countries. IMTS 2018 was the largest in number of registrations (129,415), net square feet of exhibit space (1,424,232 sq. ft.), booths (2,123) and exhibiting companies (2,563). IMTS is owned and managed by AMT - The Association For Manufacturing Technology. www.IMTS.com
AMT - The Association For Manufacturing Technology
AMT represents and promotes U.S.-based manufacturing technology and its members—those who design, build, sell, and service the continuously evolving technology that lies at the heart of manufacturing. Founded in 1902 and based in Virginia, the association specializes in providing targeted business assistance, extensive global support, and business intelligence systems and analysis. AMT is the voice that communicates the importance of policies and programs that encourage research and innovation, and the development of educational initiatives to create tomorrow's Smartforce. AMT owns and manages IMTS — The International Manufacturing Technology Show, which is the premier manufacturing technology event in North America. www.AMTonline.org
Featured Product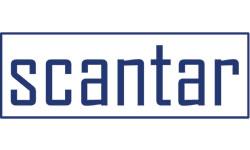 Scantar does in-depth research and analysis on the latest home electronics, appliances, and manufacturing trends.