Ideal for metalworking applications, transfer lines, grinding and deep drilling
RADOLFZELL, GERMANY - Allweiler, a CIRCOR International brand, and a worldwide supplier of pumping solutions for chemical engineering applications, announces the EMTEC-C® next generation three-screw pump, which removes abrasive machine chips, particles and heat away from cutting surfaces in high-pressure machine tool coolant service. Delivering improved durability and best-in-class efficiency, the EMTEC-C is ideal for metalworking applications, transfer lines, and grinding and deep drilling machines.

EMTEC-C delivers coolant at a higher rate than centrifugal pumps, allowing machines to run at peak levels without compromising tool life. Innovative features include a new screw system with a patented reversed hanging idler and integrated thrust compensation system for durability, reliability and precision; improvements to seal life expectancy and maintenance requirements; and a unique transparent backflow pipe that alerts the user to possible medium return into the system. The EMTEC-C also features an extra-long piston to minimize flow loss. Users have the option of connecting a pressure sensor to the frequency controller for easy control and measurement.
"Weve improved EMTEC-C to achieve maximum three-screw pump efficiency with a lighter weight and fewer components," said Marko Mandac, CIRCOR Product Manager, Three-screw Pumps. "EMTEC-C is interchangeable with previous models and available in different sizes and spindle pitch angles to accommodate tank-top, submerged and horizontal installation configurations."
For more information, go to www.circorpt.com/emtec or https://youtu.be/aHzRtALjjc8.
###
CIRCOR International, Inc.
CIRCOR International, Inc. (NYSE: CIR) designs, manufactures, and markets a comprehensive range of flow control products and sub-systems for customers in power generation, aerospace, defense, and industry. CIRCOR owns a broad portfolio of renowned, market-leading brands (Allweiler®, Houttuin™, Imo®, Leslie Controls, RTK, Schroedahl, Tushaco®, Warren®, and Zenith®) that fulfill the business-critical requirements of their customers.
Featured Product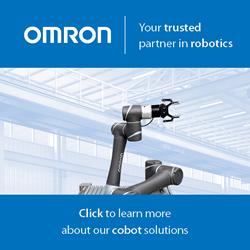 Awe-inspiring power and superior flexibility is sheathed within the contoured casing of the HAWK MV-4000. This smart camera builds upon the previous generation by quadrupling processing power and achieving real-time trigger response using an FPGA. Its state-of-the-art algorithms make it an excellent tool for any industry, whether the requirement be code reading, code verification, inspection, guidance, gauging or a combination of all four.