LSS Laser-Sinter-Service GmbH selected ARKEMA Kepstan® PEKK material for its new RAPTOR 3D printing machines series to develop 3D Printing industrial applications in the field of E&E.
LSS and ARKEMA are cooperating to combine the differentiating features of the Thermomelt™ technology (details definition, accuracy and surface smoothness) and of Kepstan® PEKK (halogen free, low dielectric constant, high breakdown voltage) to serve the needs of the E&E industry.

The RAPTOR TM series features the Thermomelt™ technology, an Airbus patented AM process for high-performance industrial parts. This innovative technology is designed to become the market reference for homogenous mechanical performance, with a cost-effective use of high-temperature polymers.
ARKEMA Kepstan® PEKK is the material of choice in 3D printing for demanding industrial applications with a unique combination of excellent thermo-mechanical properties, superior chemical and fire resistance (low flame, smoke and toxicity).
"My previous experience on the 3D printing material business development side strengthened my conviction that the combination Machine/ Material is crucial. Being innovative means changing the rules, open innovation like the Z resistance delivered by RAPTOR TM is now a reality with LSS." says Ralph Rissé, Marketing & Business Development Director at LSS.
LSS is exhibiting at Formnext 2018 (Hall 3.1 Booth E31) and with a strategy to upscale Additive Manufacturing (AM) to the next industrial level. This partnership helps to position LSS as an emerging leader in laser sintering machines for industrial applications.
™ ThermoMeltTM is a trademark of Airbus S.A.S.
® Kepstan is a registered brand of ARKEMA
Featured Product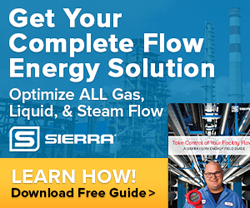 Download Flow Energy Guide - Written by Engineers For Engineers. Learn how to save on energy costs by optimizing your facility flows that impact costs like compressed air, natural gas, steam, and hot or chilled water.