HARTING MICA kits provide a quick and easy solution for implementing digitization projects directly at machines and facilities
Heilind Electronics, a leading global distributor of electronic components and authorized distributor for HARTING, is now stocking HARTINGs MICA (Modular Industry Computing Architecture) Industrial Internet of Things (IIoT) starter kits.

The IIoT is widely viewed as one of the primary trends affecting industrial businesses today and in the future. HARTINGs MICA starter kits were developed to assist manufacturers looking to implement IIoT identification, predictive maintenance management and permanent status monitoring into their operations -- just a few of the many application scenarios where MICA kits show their full potential.
The kits currently being stocked by Heilind include the MICA CISS IIoT starter kit for basic condition-monitoring applications; the MICA RF-R300 RFID starter kit for basic RFID asset tracking applications; and the MICA Ethernet starter kit for connecting peripheral devices through Ethernet using communications protocols.
Visit Heilind's website for more information about HARTINGs MICA IIoT starter kits.
About Heilind Electronics
Heilind Electronics, Inc. (http://www.heilind.com) is one of the world's leading distributors of connectors, relays, sensors, switches, thermal management and circuit protection products, terminal blocks, wire and cable, wiring accessories and insulation and identification products. Founded in 1974, Heilind has locations throughout the U.S., Canada, Mexico, Brazil, Germany, Singapore, Hong Kong and China. Follow Heilind on Facebook at facebook.com/Heilind and on Twitter at twitter.com/Heilind.
Featured Product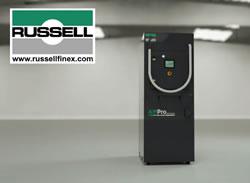 The Russell AMPro Sieve Station™ guarantees the quality of your additive manufacturing (AM) powder, and has been designed to provide optimum sieving efficiency, ensuring your powder is ready for use or reuse as and when you require it. With a simple one-button operation and mobile design, this automated check screener ensures your powder at every stage of the process is qualified for use quickly and safely. The flexibility of the Russell AMPro Sieve Station™ means you can use the system for numerous powder handling tasks - being a modular design ensures the machine can be configured to meet your exact requirements.