Coil Anodized Aluminum offers superior strength and flexibility with weight and cost savings
Muskegon, MI - Lorin Industries, Inc., the global industry leader in the innovation and production of coil anodized aluminum, produces materials for architectural, building, and construction applications. Lorin's coil anodized aluminum offers significant benefits of increased strength and durability at a lower weight and cost than competing materials. The cost-effective coil anodizing process, pioneered by Lorin, protects the aluminum while also improving its aesthetic properties and durability.

Anodized aluminum is as much as two-thirds lighter than other metals, such as copper, brass, gold, zinc, pewter, bronze, and stainless steel. This lighter weight saves money in 2 ways: far fewer pounds of material is required for any given application; and the supporting structure no longer needs to be as expensive to hold up the anodized aluminum. Coil anodizing delivers consistent quality, and the handling and installation is simple as the material is light and workable. This solves many challenges faced in construction due to rigid or heavy materials. Even with its light weight, coil anodized aluminum has an exterior surface hardness second only to diamond and is therefore unmatched in abrasion resistance and durability.
Continuous coil anodizing also delivers superior aesthetics by producing a clear, translucent oxide layer that helps the natural beauty of the metal shine through. Its three-dimensional crystalline structure reflects and refracts light to help the building come alive in ways that coatings simply cannot match. For exterior use anodized aluminum can be made to simulate other metals using inorganic dyes or metal fines added into the pores of the protective anodic outer layer. For interior applications, anodized aluminum can be made into almost any color imaginable. And because it is coil anodized by Lorin, that color and finish is consistent over every square inch of aluminum produced adding a premium look to your project. Unlike painted or coated products, Lorin Anodized Aluminum will not chip, flake, or peel, and it will not oxidize like other metals.
Anodized aluminum can be used for a wide range of architectural and construction applications, including building facades, curtain walls, roofs, column wraps, and lighting. Building facades can be installed as honeycomb panels, ACPs (Aluminum Composite Panels), solid metal panels, and roll formed panels. Other common uses includetrim, soffits, signage, backsplashes, and ceiling panels.
For more information about Lorin and coil anodized aluminum applications within the construction and architectural industries, visit https://www.lorin.com/Architectural.
###
About Lorin
Lorin Industries, Inc. has provided coil anodized aluminum to markets worldwide for over 60 years. Our history of global leadership in anodized aluminum finishing for architectural markets began with bringing the process to market in 1953, and continues today with industry leading innovation. Lorin has worked with some of the world's foremost architects, designers, and fabricators to create new and exciting building designs that last throughout generations.
Whether used for exterior wall cladding systems, roofing systems, sunscreens, interior panels, or decorative interior applications, the possibilities for coil anodized aluminum are infinite. The natural beauty of Lorins anodized aluminum finishes brings newly constructed and renovated buildings to life, while providing a strong durable surface that will never chip, flake, or peel. Additionally, Lorins coil anodized aluminum products have been used for automotive, transportation, consumer appliances, and any number of other industries, with the same excellent aesthetics and durability long proven in architectural applications. At Lorin, we can help you reflect your vision with Lorin anodized aluminum.
Featured Product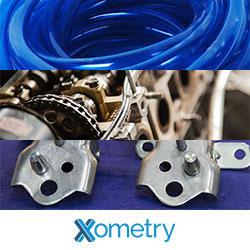 Xometry is your source for custom parts. Now, in addition to getting instant quotes on 3D Printing, CNC Machining, Sheet Metal, and Injection Molding, customers can create and send RFQs for die casting, stamping, and extrusion work to our nationwide network of pre-vetted manufacturers with just a 2D drawing. You will receive and be able to review responses from qualified shops within 7 days on an advanced web-based RFQ management platform. To learn more go directly to our site to issue and RFQ today. Stop wasting time managing RFQs through email and by phone, and start issuing RFQs at scale and in the cloud.