New product bridges manufacturing process planning and production execution with product design information in PTC Windchill to expand velocity, control and visibility
FOOTHILL RANCH, Calif - June 18, 2018 - iBASEt, a leading provider of digital manufacturing, MRO and quality software solutions, today announced the release of iBASEt PLM Connector, a solution that integrates with an organizations existing Product Lifecycle Management (PLM) system and imports data into iBASEts Digital Manufacturing Suite. The PLM Connector seamlessly integrates data from PTC Windchill MPM Link into iBASEts MES (Manufacturing Execution System) application to provide the foundation to the digital thread which starts in engineering and spans into manufacturing, and maintenance, repair and overhaul.

iBASEt PLM Connectors PLM to MES integration provides manufacturing with continuous response to shifting engineering demands by providing the latest product design and production methods resulting in a more connected, more efficient and more effective production value chain. PLM Connector eliminates the need to manually import engineering data into manufacturing plans and manually try to maintain the production instructions every time engineering changes come downstream into manufacturing. With iBASEts PLM Connector, organizations can efficiently retrieve data to assembly process plans and work orders for production execution.
"The PLM Connector is another step in our strategy to deliver on the vision of the digital thread, where the flow and transition of data is smooth throughout a product units lifecycle," said John Fishell, Vice President of Product Management at iBASEt. "This critical functionality makes it easier for manufacturers to integrate digital data with less chances for error due to manual data translation or transformation."
Without the PLM Connector, organizations must manually import files via the UI and perform cut and paste of data and visuals into work instructions or create and maintain a custom integration. iBASEts PLM Connector removes the need for manual steps. The data comes over automatically triggered by the workflow in PLM and into a change control process in MES with impact analysis based on where the prior objects where used.
Solar Turbines, a global manufacturer of industrial gas turbines, is using iBASEts PLM Connector to integrate data from PTCs Windchill MPM Link. At PTCs Live Worx 2018 event representatives from Solar Turbines will be speaking on "Connecting the Digital Thread Between PLM and Manufacturing Execution" s657 - Tuesday, Jun 19, 2:15 PM - 3:00 PM -210AB. The session highlights how Solar Turbines has introduced iBASEts MES and connected it with their PLM system to deliver on their digital thread vision and increase efficiencies.
Resources:
• White Paper: Building a Foundation for Digital Manufacturing
• Gartner Research: iBASEt was Listed as a Notable Vendor in Gartners "Aerospace & Defense Context: 'Magic Quadrant for Manufacturing Execution Systems"
About iBASEt
iBASEt is a leading provider of software solutions to complex, highly regulated industries, like Aerospace and Defense, Medical Devices, Nuclear, Industrial Equipment, Electronics, and Shipbuilding. iBASEts Solumina software streamlines and integrates Manufacturing Execution Systems and Operations Management (MES/MOM), Maintenance, Repair and Overhaul (MRO)and Enterprise Quality Management Systems (EQMS) for operations and Supplier Quality Management. Solumina is implemented by many industry leaders in the Aerospace and Defense sector, including agencies of the U.S. Government.
Featured Product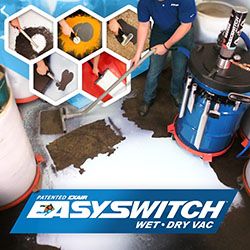 A low cost, reliable way to cool and purge electronic control panels. EXAIR Cabinet Coolers incorporate a vortex tube to produce cold air from compressed air - with no moving parts. NEMA 12, 4, and 4X Cabinet Coolers that match the NEMA rating of the enclosure are available in many cooling capacities for large and small control panels. Cabinet Coolers convert an ordinary supply of compressed air into clean, cold 20ºF air. Learn more about Cabinet Coolers in EXAIR's white paper "How EXAIR Cabinet Coolers Can End Costly Shutdowns". www.exair.com/184/Cab_Coolers_MTOM.htm