LSS now offers a new, well thought out solution for powder handling when feeding laser sinter machines: the Modular Material Processing Solution (MMPS). Highly precise and homogenous mixing, preparing, transporting, feeding and sieving (available Q4/2018) - MMPS does it all.
Dividing the overall process into single tasks gave LSS the chance to develop individual modules that interact with each other seamlessly. The modules feature a compact design and easy cleanability. We offer standard systems as well as individually designed solutions that cater directly to clients needs.

The centerpiece of the MMPS is the intuitively operated Controller Module. With it, you can either directly initiate specific functions and processes, or use the automatic mode that facilitates the efficient interaction between the modules and the PLS machine. Whether it is the simple automatic material feeding of one PLS machine or the high-end, complete powder management for two PLS machines - The Controller Module is all set.
The Multi Module always looks the same but offers various functions inside. Whether it is storing, mixing or sieving (available Q4/2018), the flexible combination of the different building blocks is a gain for every production.
The optional Top and Bottom Feed Adapters are the connecting link between powder storage container, machine and MMPS. They offer a cleaner and faster alternative to manual feeding and both adapters are suitable for changing materials.
LSS Laser-Sinter-Service GmbH is your partner for Additive Manufacturing solutions. Whether it is the first needs assessment, the individual customization of your machine or the installation, training and maintenance, we provide expert service. Located in the middle of Germany close to Dortmund, we offer our clients all over the globe individual all-in-one solutions. For over 15 years, high-quality materials, open platform machines and flexible service have been especially important to us.
Featured Product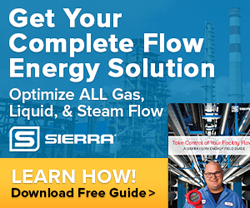 Download Flow Energy Guide - Written by Engineers For Engineers. Learn how to save on energy costs by optimizing your facility flows that impact costs like compressed air, natural gas, steam, and hot or chilled water.