Functional electronic samples printed with Aerosol Jet technology will be on display in the Optomec booth. Optomec is a member of the NextFlex Consortium.
ALBUQUERQUE, N.M.--(BUSINESS WIRE)--Optomec, a leading global supplier of production grade additive manufacturing systems for 3D printed electronics, announced today that the company will showcase its Aerosol Jet systems at the NextFlex Innovation Day & Technical Council Meeting on September 21-22 in San Jose, California. Mike OReilly, Director of Aerosol Jet Products, will deliver a presentation on 3D Printing of Flexible Circuits and Sensors utilizing the Aerosol Jet 5 axis printing system. Functional electronic samples printed with Aerosol Jet technology will be on display in the Optomec booth. Optomec is a member of the NextFlex Consortium.

In his presentation Mr. OReilly will explain how sensors can be printed onto 3D and flexible substrates using a variety of conductive metal and resistive materials. Aerosol Jet is an ideal printing tool for precision deposition of polymeric and metal inks for sensors. The process is a non-contact, high resolution printing technology that is compatible with a wide range of conductive, insulating, and resistive materials. Mr. OReilly will also discuss the functionality of printed strain gauges and thermocouple sensors in terms of robustness with flexing, thermal coefficients, resistance stability, and gauge performance. Aerosol Jet technology is scalable and is in use today for high volume production applications. For more information on Optomec solutions for 3D printed electronics click here.
About NextFlex
NextFlex is a public-private consortium of companies, academic institutions, nonprofits and governments with a mission to advance US manufacturing of flexible hybrid electronics. NextFlex encourages investment in the manufacturing ecosystem for this exciting technology, in return for receiving intellectual property, new product ideas and partnering opportunities.
About Optomec
Optomec is a privately-held, rapidly growing supplier of Additive Manufacturing systems. Optomecs patented Aerosol Jet Systems for printed electronics and LENS 3D Printers for metal components are used by industry to reduce product cost and improve performance. Together, these unique printing solutions work with the broadest spectrum of functional materials, ranging from electronic inks to structural metals and even biological matter. Optomec has more than 300 marquee customers around the world, targeting production applications in the Electronics, Energy, Life Sciences and Aerospace industries.
LENS (Laser Engineered Net Shaping) is a registered trademark of Sandia National Laboratories. Aerosol Jet and Optomec are registered trademarks of Optomec Inc.
Featured Product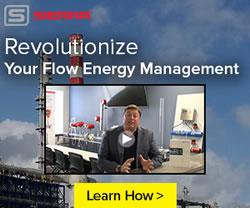 Sierra Instruments announces the launch of its new flow energy solution for managing and optimizing flow measurement for industrial facilities of all sizes. It features Sierra's QuadraTherm 640i/780i thermal flow meters, their InnovaMass 240i/241i vortex flow meters, and their new InnovaSonic 207i ultrasonic flow meter. Designed, built, and calibrated in the USA by Sierra, the Big-3TM share the same revolutionary Raptor firmware and many of the same software apps. They are a complete flow energy solution for flows like compressed air, natural gas, steam, and hot and chilled water. Together, they set a new standard in ease-of-purchase, performance, accuracy, reliability, and ease of use.