MIDLAND, Mich. - Sept. 13, 2017 - Dow Automotive and Dow Performance Silicones, two global business units of The Dow Chemical Company, are jointly showcasing their industry-leading expertise and cutting-edge materials solutions for advanced batteries and other power applications at The Battery Show North America (Booth 1311), which opened this week in Novi, Mich.

Highlights include a presentation by Dow Performance Silicones Technical Specialist, Kate Johnson during the event's Open Tech Forum, and featured product technologies such as BETAFORCE™ 2800TC Thermally-Conductive Adhesive and key product technologies from Dow's broad range of advanced silicone solutions for improved assembly and thermal management of battery components.
Titled "Extending the Toolbox: Property and Performance Overview of Gap Filler Materials," Johnson's presentation on Sept. 12 surveyed the material technologies evolving to address today's increasingly stringent automotive battery requirements, and discussed the use of material characterization and modeling methods to explore options for target applications. Johnson's presentation, which is available upon request, also focused on new organic and inorganic solutions offering thermal management, dielectric performance and more efficient assembly of current and future battery designs.
During the exhibit, the Dow Automotive team is on hand at the booth to discuss the company's robust portfolio of battery solutions, including BETAFORCE™ 2800 TC, a two-part polyurethane thermally conductive adhesive optimized for bonding battery cases to vehicle bodies. This advanced material demonstrates excellent sealing properties to enable long-term durability of the bond assembly. Formulated to support a wide range of application methods, including fast dispensing, the material eliminates sag and works well over a wide range of temperatures and humidity.
Dow Performance Silicones is also highlighting industry-leading material solutions at the booth, including:
• Dow Corning® Silicone Hot Melt Adhesives: Formulated to dispense easily and achieve instant green strength, these unique materials allow faster assembly of battery components
• Dow Corning® Thermal Radical Cure Adhesive: A simple, one-part silicone formulation that cures rapidly and at lower temperatures from the inside out to greatly accelerate processing, reduce energy use and lower material costs
Additional highlights at Booth 1311 include selections from Dow's broad portfolio of solutions for assembly, protection and thermal management of advanced automotive batteries and other power components.
The Battery Show North America 2017 runs from Sept. 12 to 14, in Novi, Mich. The largest event battery show in North America, it features the very latest technological advances and provides a platform to share cutting-edge product solutions targeting battery applications in electric and hybrid vehicles, utility and renewable energy, portable electronics, medical technology, military and telecommunications.
About DowDuPont Materials Science Division
DowDuPont Materials Science, a business division of DowDuPont (NYSE: DWDP), combines science and technology knowledge to develop premier materials science solutions that are essential to human progress. The division has one of the strongest and broadest toolkits in the industry, with robust technology, asset integration, scale and competitive capabilities that enable it to address complex global issues. DowDuPont Materials Science's market-driven, industry-leading portfolio of advanced materials, industrial intermediates, and plastics businesses deliver a broad range of differentiated technology-based products and solutions for customers in high-growth markets such as packaging, industrials, and consumer care. DowDuPont intends to separate the DowDuPont Materials Science division into an independent, publicly traded company. More information can be found at www.dow-dupont.com.
About DowDuPont Specialty Products Division
DowDuPont Specialty Products, a division of DowDuPont (NYSE: DWDP), is a global innovation leader with technology-based materials, ingredients and solutions that help transform industries and everyday life. Our employees apply diverse science and expertise to help customers advance their best ideas and deliver essential innovations in key markets including electronics, transportation, building and construction, health and wellness, food and worker safety. DowDuPont intends to separate the Specialty Products division into an independent, publicly traded company. More information can be found at www.dow-dupont.com.
Featured Product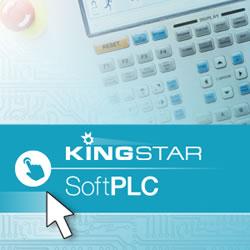 The top machine builders are switching from proprietary hardware-based PLCs, like Allen-Bradley, TwinCAT, Mitsubishi and KEYENCE, to open standards-based EtherCAT-enabled software PLCs on IPCs. KINGSTAR provides a fully-featured and integrated software PLC based on an open and accessible RTOS. KINGSTAR Soft PLC also includes add-on or third-party components for motion control and machine vision that are managed by a rich user interface for C++ programmers and non-developers alike.