Cutting-edge programs explaining cutting-edge technology
Dover, OH - Allied Machine & Engineering, a leading tooling manufacturer of complete holemaking solutions, is pleased to announce its new engineering training department, which provides comprehensive hands on education programs for new employees, end users and distributors from around the world.

The new 3,000 square foot facility, located in Dover, Ohio, includes two vertical and one horizontal machining center to showcase the complete range of Allied's tools. Each machining center features a dedicated camera with a live feed directly to 60-inch monitors, giving participants an excellent view of tools in action. Demonstrations are available featuring Allied tools running in a wide variety of materials including low carbon steel, alloy steel, high strength alloy, 304 and 17-4 stainless steel, structural steel plates, 6061 aluminum, and iron. Training demonstrations include active participation, with attendees helping to select speeds and feeds.
The training department instructs new Allied associates in the proper use and application of Allied's tooling in all phases of holemaking solutions in metal. Trainees participate in a three month technical and hands-on training program focusing on how the tools work and where to apply them in various applications.
For end users and the distributors who support them, Allied offers an intense two-and-a-half-day technical educational seminar (TES), featuring classroom and metal cutting demonstrations. These seminars, limited to groups of 15-30 attendees, are designed to keep participants abreast of the latest industry trends and the technology offered.
For those unable to travel to the Dover, OH training facility, the training department sponsors open house events held at machine tool manufacturers' distributors, as well as on-site training programs for engineers and machinists. Customizable training programs are available for groups of all sizes.
"We are extremely excited to unveil this unique new training environment, which combines hands-on learning, interactive classroom demonstrations, and access to the latest tools Allied has to offer," said Andrew Fliger, Allied's engineering trainer. "Our training programs are focused to equip participants with the right tooling and knowledge for the jobs they're facing today."
For more information, please visit: www.alliedmachine.com.
###
About Allied Machine & Engineering:
Allied Machine & Engineering is a leading manufacturer of holemaking and finishing tooling systems. Allied devotes its advanced engineering and manufacturing capabilities to creating the widest selection of value-added tooling available to metal-cutting industries around the world. Our tooling solutions deliver the lowest cost-per-hole in a wide range of drilling, reaming, threading, boring, and burnishing applications.
Located in Dover, Ohio, Allied's precision holemaking technologies provide end users worldwide with the highest level of drill performance. Precision engineering and expert application support make Allied the first and best choice for solving complex metal-cutting challenges.
Featured Product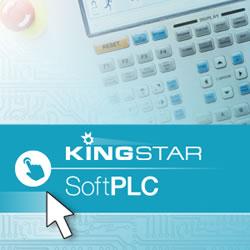 The top machine builders are switching from proprietary hardware-based PLCs, like Allen-Bradley, TwinCAT, Mitsubishi and KEYENCE, to open standards-based EtherCAT-enabled software PLCs on IPCs. KINGSTAR provides a fully-featured and integrated software PLC based on an open and accessible RTOS. KINGSTAR Soft PLC also includes add-on or third-party components for motion control and machine vision that are managed by a rich user interface for C++ programmers and non-developers alike.