BBI Solutions, in partnership with Merck and Kinematic Automation, is hosting a lateral flow seminar designed to provide a practical insight into lateral flow test development.
Taking place from the 6th to the 8th of June at the Fota Island Resort in Cork, Ireland, this event is aimed at industry professionals, and will cover various aspects of assay development and commercialisation, as well as offering a hands-on experience in test design.

This comprehensive course will take delegates through the complete development and manufacture of a lateral flow test, covering everything from materials selection and test development to manufacturing, equipment considerations and troubleshooting. A practical session will give attendees the opportunity to put theory into practice, using BBI's world class gold nanoparticles to develop a basic test under expert guidance.
The event will also provide the opportunity to explore the latest innovations in lateral flow - including BBI's Morffi technology - and learn about future technologies and market trends from industry leaders, as well as offering a relaxed environment for networking.
For more information or to register for this event, go to https://www.bbisolutions.com/about-us/events/lateral-flow-test-development-workshop-a-hands-on-experience.html
Featured Product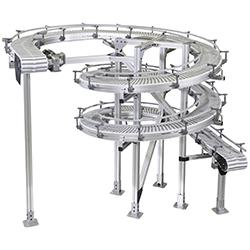 Dorner's 2200 Series SmartFlex Helix Conveyor's compact, flexible design and small footprint maximizes valuable floor space while providing customers with flexibility in layout. The custom infeed and outfeed lengths allow the conveyor to extend beyond the spiral, reducing the number of conveyors required. The Helix Conveyor is ideal for applications including accumulation, buffering, cooling between processes or machines, and more!