The MultiJet Wax family has expanded with the new ProJet MJP 2500W and VisiJet M2 CAST RealWax materials. This next generation wax technology will deliver high-resolution and durable patterns for industrial casting.
AUSTIN, Texas--(BUSINESS WIRE)--MLC CAD Systems is a proud reseller of 3D Systems printers and welcomes the announcement of 3D Systems' expansion of industry-leading 3D Printer models and materials.

The MultiJet Wax family has expanded with the new ProJet MJP 2500W and VisiJet M2 CAST RealWax materials. This next generation wax technology will deliver high-resolution and durable patterns for industrial casting. The VisiJet materials for the MJP 2500 platform are available in rigid black, white and tan. These breakthrough materials offer rigid properties for applications such as snap-fit assemblies. In addition, 3D Systems has introduced four new LaserForm metal materials for precision metal parts many of our customers can benefit from. The materials include a nickel cobalt chrome, cobalt chrome, stainless steel, and aluminum.
A new 3D Printer was unveiled at the 2017 Additive Manufacturing Users Group Conference in Chicago, IL late last month. The ProJet CJP 260Plus is the company's most compact printer for fast and affordable full-color 3D printing. Offering full CMY color in a closed-loop powder loading, removal, and recycling system, this printer will accelerate concept modeling for product development. MLC CAD Systems customers can upgrade their ProJet CJP 260C to the 260Plus with 3D Systems' current program.
For more information on 3D Systems printers and MLC CAD System services, please contact us at (800) 364-1652 or info@mlc-cad.com.
About 3D Systems
3D Systems provides comprehensive 3D products and services, including 3D printers, print materials, on demand manufacturing services and digital design tools. Its ecosystem supports advanced applications from the product design shop to the factory floor to the operating room. 3D Systems' precision healthcare capabilities include simulation, Virtual Surgical Planning, and printing of medical and dental devices as well as patient-specific surgical instruments. As the originator of 3D printing and a shaper of future 3D solutions, 3D Systems has spent its 30 year history enabling professionals and companies to optimize their designs, transform their workflows, bring innovative products to market and drive new business models.
About MLC CAD Systems
Founded in 1982, MLC CAD Systems is a Value-Added-Reseller of industry-leading solutions for conceptualization, design, analysis, validation, manufacturing, data publishing, data management and collaboration. The company's experienced team of industry professionals offer real-world, hands-on expertise in implementing a wide variety of solutions, including the full suite of MASTERCAM software products, SOLIDWORKS software products, and 3D Systems' and Markforged 3D printing technologies. In addition to software and hardware, MLC CAD Systems provides MASTERCAM and SOLIDWORKS training, MASTERCAM support and maintenance, SOLIDWORKS support and subscription services, 3D Systems and Markforged 3D printer support and repair, and installation/implementation/customization services.
With offices in Austin, Dallas/Fort Worth, Houston and San Antonio, TX; Oklahoma City, Stillwater and Tulsa, OK; New Orleans, LA; Birmingham and Huntsville, AL; Jackson, MS; Atlanta, GA; Orlando, Ft. Lauderdale, Miami and Tampa, FL; Phoenix, AZ; Chattanooga and Nashville, TN; Kansas City, KS; Springfield, MO, Seattle/Tacoma, WA; and Saltillo, MX; MLC CAD Systems is one of the largest and most well-respected companies in CAD, CAM, CAE, PDM, PLM, and 3D printing industries.
For more information about MLC CAD Systems and to learn more about myMLCservices.com support offerings, please visit our website www.mlc-cad.com or call (800) 364-1652.
Featured Product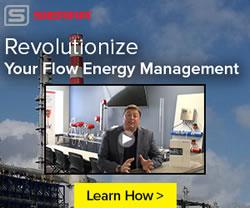 Sierra Instruments announces the launch of its new flow energy solution for managing and optimizing flow measurement for industrial facilities of all sizes. It features Sierra's QuadraTherm 640i/780i thermal flow meters, their InnovaMass 240i/241i vortex flow meters, and their new InnovaSonic 207i ultrasonic flow meter. Designed, built, and calibrated in the USA by Sierra, the Big-3TM share the same revolutionary Raptor firmware and many of the same software apps. They are a complete flow energy solution for flows like compressed air, natural gas, steam, and hot and chilled water. Together, they set a new standard in ease-of-purchase, performance, accuracy, reliability, and ease of use.