Stevens & Tate Marketing President Dan Gartlan and Internet Marketing Director Nicole Wagner have been selected as featured speakers for the FABTECH 2016 tradeshow in Las Vegas, NV. As repeat speakers for this prominent national event, the pair will provide key insight into proven strategies designed to maximize the impact of manufacturing and B-to-B organizations marketing programs.
This fall, Stevens & Tate Marketing will be prominently represented at the largest metal forming, fabricating, welding, and finishing event in North America, FABTECH 2016. For the third year in a row, Internet Marketing Director Nicole Wagner will be sharing her extensive online marketing expertise; and President Dan Gartlan will be speaking for the second year in a row. FABTECH 2016 is being held from November 16-18, 2016 at the Las Vegas Convention Center.

At the show, the pair will be demonstrating their decades of experience within the manufacturing and B-to-B marketing space with presentations taking place on Friday, November 18th. According to the agency, finding ways to get more out of the initiatives you have in place and staying ahead of changing trends can make all the difference in a business success in todays crowded marketplace…and the two sessions they are presenting reflect this thinking.
First up will be Nicole Wagner, who will focus on the digital space in "Enhance Your Online Presence and Drive Success Through Your Website." Wagner will present essential strategies that manufacturers can incorporate to maximize the impact of their online efforts from 11:00-11:30am. Her educational sessions continue to be well received by all types of organizations because she emphasizes providing relevant and actionable takeaways that are targeted to each audience.
"The modern social media and search engine marketing techniques I discuss in my program provide a solid framework for participants to create positive impressions and drive action moving forward," Wagner said. "My program is designed to teach business-to-business marketers how to attract more website visitors using social media and convert those visitors into leads."
Dan Gartlans presentation, "Actionable Strategies Proven to Improve Marketing Results," will follow from 12:00-12:30pm. This highly informative session will help educate attendees on key tactics and actionable strategies that work together to create positive results in their marketing programs. Additionally, business leaders will gain valuable insight into the importance of setting objectives & defining goals, tracking & measurement of initiatives, and driving continuous progress through leadership & accountability.
"All organizations can benefit from learning these definitive practices," said Gartlan. "The impact they can have on long- and short-term goals is significant, especially in the business-to-business space."
FABTECH is North Americas Largest Metal Forming, Fabricating, Welding, and Finishing Event—bringing together an anticipated 28,000 professionals and 1,300 exhibiting companies to network, learn and discover new solutions for success. For three days, November 16-18, 2016, attendees can meet with world-class suppliers, participate in over 100 educational sessions and expert-led presentations, and explore the latest innovations in technology, products and industry developments.
Stevens & Tate Marketing is a full service advertising agency specializing in meeting the ever-changing demands of todays consumer. As experts in all areas of Internet Marketing, we know how to navigate through evolving trends and technologies in the online space today - and have decades of experience delivering results for businesses nationwide. Through our unique combination of strategic thinking, creative execution and targeted communications, we Make Things Happen.™
Dan Gartlan, President of Stevens & Tate Marketing counsels businesses on improving their marketing results and speaks on the topic of Attraction Marketing to businesses, groups and associations. He can be reached directly by calling (630) 627-5200 or via email at gartlan(at)stevens-tate(dot)com.
Nicole Wagner, Internet Marketing Director at Stevens & Tate Marketing, leads an enthusiastic team in strategic planning, web development, social media and search engine marketing as well as Internet and mobile marketing. She can be reached directly by calling (630) 627-5200 or via email at nwagner(at)stevens-tate(dot)com.
Featured Product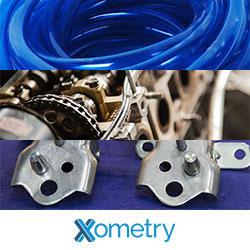 Xometry is your source for custom parts. Now, in addition to getting instant quotes on 3D Printing, CNC Machining, Sheet Metal, and Injection Molding, customers can create and send RFQs for die casting, stamping, and extrusion work to our nationwide network of pre-vetted manufacturers with just a 2D drawing. You will receive and be able to review responses from qualified shops within 7 days on an advanced web-based RFQ management platform. To learn more go directly to our site to issue and RFQ today. Stop wasting time managing RFQs through email and by phone, and start issuing RFQs at scale and in the cloud.