Now every manufacturer can afford to use Mobile Apps to save time and increase productivity.
Work in manufacturing industry requires flexibility and work in the field using paper forms. Most manufacturing workers have smartphones. Now workers can use their smartphones to do rapid operations and work with data anywhere, any time while saving time and money. Snappii, which has over 250 free and customizable business apps in the Apple and Google Stores, offers powerful and feature-rich manufacturing apps, that can be 100% customized to meet the specific needs of each organization. Thanks to Snappiis codeless DIY App Builder, customers can build or customize apps without any programming.

For quick and convenient manufacture inspections, Snappii offers Manufacture Inspection app. It is an ideal solution to perform manufacture inspections on premises and ensure that everything on manufacture sites is in order and does not require repairs. Also, Manufacture Inspection app provides safety for employees at work. The app embraces a large range of aspects on sites and involves:
Training
Environment
Work process
Fire emergency procedures
Means of exit
Warehouse and shipping
Loading/unloading racks
Lightning
Machine guards
Electrical
Tools and machinery
Confined spaces
Housekeeping
Floor and wall openings
Elevating devices
Sound level and noise
Temporary work structures
Employees facilities
Medical and first aids
Personal protective equipment
Materials handling and storage
Manufacture Inspection app allows users to:
Perform manufacture inspections on smartphones and tablets
Save and store completed inspections on a device
Email completed inspections
Generate PDF and Excel reports and share them
Import users own fillable PDF forms
Sync completed inspections across multiple devices
Print reports out
Work offline and online
Welding Environment Inspection app is another useful tool for manufacturing industry. With this app users will always have a welding safety inspection checklist and reports of previously completed inspections right at the fingertips. The main features of the app are:
Detailed information about the company being inspected and the inspector
Separate Personal Protective Equipment checklists for up to 12 welders
Checklists on WHMIS, standards, oxy/fuel Systems, electrical and abrasive equipment, hand tools, and some other guidelines
The ability to sign, save, retrieve, edit, and email the safety inspection reports in PDF format
Local data storage
Community forum
Users can use Snappiis Energy Efficiency app to conduct energy efficiency inspections at the manufacture. The app covers the following aspects:
Facility conservation program
Internal checks
External checks
Facility issues
Pre-holiday shutdown procedures
Recommendations
Users can easily start a new inspection, fill it out and save on the device. The collected checklists can be edited later and re-sent if needed. Each time users perform an inspection, it will create PDF files that can be shared via email, uploaded to cloud drives and printed out. The energy efficiency calculator will help to calculate the cost of kW/hour and reduce expenses and bills.
Manufactures need constant inventories. Inventory Anything app can help specialists to quickly and easily conduct any inventory. With this app users will be able to:
Instantly collect and manage any inventory
Add information about different items
Capture photos, text, cost
Scan bar codes
Calculate sales, cost and profit
Generate and share custom PDF reports with all items listed
There is a huge amount of useful apps at the Snappii website http://www.snappii.com. All these apps are available for free download from Apple and Google Play Stores.
Moreover, users are able to order custom app development and get ready-made apps in days not months. All apps can be customized with necessary features just in a few days. Snappii allows customers to increase companys efficiency, optimize the workflow, reduce costs and improve the business. The combination of reasonable price, quality and high speed of work will benefit any user.
About Snappii:
Snappii is a unique instant mobile solution for business that offers both a platform to create mobile business apps without programming in days, not months, and a wide selection of ready-made industry specific apps that can be downloaded from the iTunes and Google Play stores at no cost. Over 27,000 apps have already been built on Snappii by large, medium and small companies. Learn more at http://www.Snappii.com
Featured Product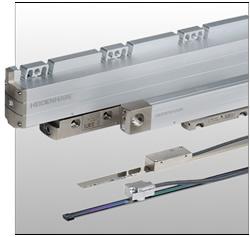 Nothing beats the positioning accuracy of linear encoders from HEIDENHAIN. Available in absolute and incremental versions and ideal for a variety of applications-including machine tools, semiconductor machines and medical machines-these measuring solutions combat a variety of issues that erode precision.