The BantamPro L can operate as a semi-automatic or, with integrated case erector and sealer, as a fully-automatic machine for packing pouches, bags, and flow wrapped products into a wide range of cases. It is rated at up to 10 cases per minute throughput.
Brenton Engineering, powered by Pro Mach, introduces the BantamPro L top-load case packer for pouches, bags, and flow wrapped products at WestPack 2015, February 9-11, in Anaheim, California. This new solution is designed to help co-packers and specialty product manufacturers step up to semi-automatic or fully-automatic case packing with a small footprint, rugged, highly flexible, and cost-effective machine. (Brenton WestPack Booth # N 5429)

The BantamPro L is rated at up to 20 picks per minute - up to 10 cases per minute of flexible packaging. Options include integrated case erector and sealer for fully-automatic operations. At WestPack the fully-automatic version will be on display as an integrated feature in with the Tekkra Triad shrink wrapper, another Pro Mach company. The integrated case packer and shrink wrapper demonstration will illustrate that the resulting performance compared to the cost of the new Brenton BantamPro L case packer and Tekkra Triad shrink wrapper are exceptional in terms of ruggedness and dependability..
The BantamPro Ls steel frame is designed for years of service. The machines small footprint - comparable to the area required to pack cases by hand - conserves floor space. Changeover for different SKUs is streamlined in order to improve throughput and reduce downtime. The HMI is intuitive, making operations simple and trouble-shooting fast. The BantamPro L is compatible with a wide range of case types.
"Customers looking to expand business into new markets and to satisfy growing demand in existing markets are going to find the new BantamPro L exactly what they are looking for," said Jason Enninga, Vice President of Sales for Brenton. "The BantamPro L is a flexible and rugged machine that can grow in capability as product demand increases. A lot of engineering went into the machine to ensure top-notch performance while maintaining affordability."
For more information on Brenton the new BantamPro L top-load case packer for flexible packaging, call 800-535-2730 and visit http://www.brentonengineering.com.
About Brenton
Brenton designs, manufactures, and integrates a wide range of end-of-line packaging equipment. Brenton is a packaging industry leader in servo-technology applications and integrating automated solutions for complex packaging needs. The companys extensive product line includes case packers, shrink wrappers, palletizers, and robotic solutions for most end-of-line packaging and material handling needs. Brenton is one of the largest providers of FANUC robotic packaging systems in North America. All Brenton products are designed and manufactured at state-of-the-art facilities in Minnesota. http://www.brentonengineering.com.
About Pro Mach
Pro Mach is a leading provider of integrated packaging and processing products and solutions for food, beverage, consumer goods, pharmaceutical, and other diverse companies. Through its brands, Pro Mach provides product packaging and processing equipment, PMMI certified training, installation, parts, and service in Bottling & Capping, Primary Packaging, Flexible Packaging, Material Handling, Identification & Tracking, and End-of-Line Packaging.
Pro Mach has a diverse customer base, from Fortune 500 companies to smaller, privately-held businesses worldwide, which depend on reliable, flexible, technologically advanced equipment and integrated solution sets. Pro Mach is headquartered near Cincinnati, Ohio, with manufacturing facilities and offices throughout the United States, Canada, and Europe. For more information about Pro Mach, visit http://www.ProMachInc.com.
Featured Product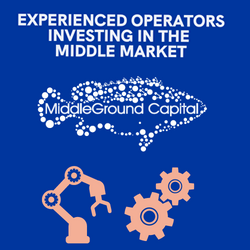 Our hands-on approach, in-house operational expertise and friendly and hard-working culture differentiate us from our peers. We serve as a resource to our portfolio companies, across all organizational levels, to help them grow and build long-term value.