CNC machining company, Protomatic, was recognized as one of 4 "Top Shops" by Modern Machine Shop magazine.
Dexter, MI August 27, 2015

Precision CNC machining company, Protomatic, was recognized by Modern Machine Shop magazine with the Top Shops Honors Program award.
Modern Machine Shop evaluated 277 shops this year. Protomatic won the Best Shopfloor Practices category for its attention to spindle utilization, overall equipment effectiveness, setup time, use of machine-tending robots and other forms of automation, and lean manufacturing processes.
Protomatic is based in Dexter, Michigan, with areas of expertise including prototype machining and custom short-run precision CNC milling and turning.
Industries served by Protomatic include medical, aerospace, automotive and military. Protomatic puts an emphasis on "Life-Saving Precision" from product design through production.
Featured Product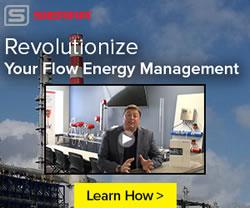 Sierra Instruments announces the launch of its new flow energy solution for managing and optimizing flow measurement for industrial facilities of all sizes. It features Sierra's QuadraTherm 640i/780i thermal flow meters, their InnovaMass 240i/241i vortex flow meters, and their new InnovaSonic 207i ultrasonic flow meter. Designed, built, and calibrated in the USA by Sierra, the Big-3TM share the same revolutionary Raptor firmware and many of the same software apps. They are a complete flow energy solution for flows like compressed air, natural gas, steam, and hot and chilled water. Together, they set a new standard in ease-of-purchase, performance, accuracy, reliability, and ease of use.