Application deadline is 15 February 2016
Research Triangle Park, North Carolina, USA (20 August 2015) — The International Society of Automation (ISA) announces that it is accepting applications for its wide range of 2016 educational scholarships, which will be awarded to college and university students who demonstrate outstanding potential for long-range contributions in the fields of automation, instrumentation and control.

ISA educational scholarships, which fund tuition, related expenses and research initiatives, are distributed annually to undergraduate students in two-year and four-year colleges and universities, and to graduate students.
More than $65,000 in scholarships funds are expected to be distributed in 2016. The two top undergraduate winners will receive $5,000 each. Other award amounts will vary. For answers to frequently asked questions regarding ISA educational scholarships, click here.
Interested students are encouraged to apply as soon as possible by submitting a completed application form or by calling ISA at +1 919-549-8411. The application deadline is 15 February 2016.
ISA awards scholarships from the ISA Educational Foundation Scholarship fund; through the ISA Executive Board; through ISA technical divisions, sections and districts; and through endowments of generous gifts from supporters. More details on these various scholarships are included below.
Educational Foundation Scholarship
Recipients of awards are full-time college or university students in either a graduate, undergraduate, or two-year degree program with at least an overall GPA of 2.5 on a 4.0 scale. Students should be enrolled in a program in automation and control or a closely related field.
ISA Executive Board Scholarship
These funds are provided by past and present members of ISA's Executive Board. Preference is given to applicants with demonstrated leadership capabilities.
Featured Product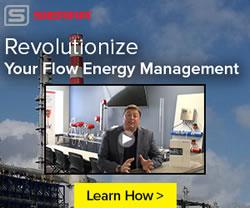 Sierra Instruments announces the launch of its new flow energy solution for managing and optimizing flow measurement for industrial facilities of all sizes. It features Sierra's QuadraTherm 640i/780i thermal flow meters, their InnovaMass 240i/241i vortex flow meters, and their new InnovaSonic 207i ultrasonic flow meter. Designed, built, and calibrated in the USA by Sierra, the Big-3TM share the same revolutionary Raptor firmware and many of the same software apps. They are a complete flow energy solution for flows like compressed air, natural gas, steam, and hot and chilled water. Together, they set a new standard in ease-of-purchase, performance, accuracy, reliability, and ease of use.