Without any expert or experience of robot, you can finish your projects by your own. Just go visit www.cgsautomation.net and choose what you need items. You will be finsihed your project in a short time.
CGS Automation Inc provide a lot Robotic and Automation End Of Arm Tooling modules and components for any industry use.

We have EOAT modules, Cups, Holders, Cup with Adapters, Adapters, Holder Brackets, Mounting Clamps, Gripper Mounting Clamps, Suspensions, Sprue Grippers, Nipper and Gripper Mounting Brackets, Gate and Iron Wire Cutters, Push-In Air Fittings, Barbed Fittings and etc. We showed demostrations in our webiste and let users can easily understand what they need. Each item also have showed related products so user can understand in a short time. That's why CGS Automation Inc website users came and visited very frequently. Of course, we also showed reference brand and product name for you can easily compare and mapping.
Most importantly, CGS Automation Inc is providing better quality and lower price than others.
Featured Product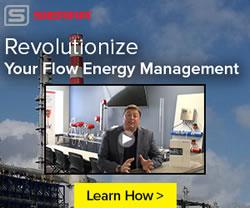 Sierra Instruments announces the launch of its new flow energy solution for managing and optimizing flow measurement for industrial facilities of all sizes. It features Sierra's QuadraTherm 640i/780i thermal flow meters, their InnovaMass 240i/241i vortex flow meters, and their new InnovaSonic 207i ultrasonic flow meter. Designed, built, and calibrated in the USA by Sierra, the Big-3TM share the same revolutionary Raptor firmware and many of the same software apps. They are a complete flow energy solution for flows like compressed air, natural gas, steam, and hot and chilled water. Together, they set a new standard in ease-of-purchase, performance, accuracy, reliability, and ease of use.