Boca Bearing Company has expanded their product line of steel and ceramic balls to include new sizes as well as two new product offerings, S-2 Rock Bit balls and Hollow Stainless Steel balls.
Boynton Beach, Florida March 14, 2015

The Boca Bearing Company is proud to announce the expansion of their line of Steel and Ceramic Ball. Starting from the rigorous testing of the wire for all crucial factors, balls are produced in specifically designed machines called Headder, Flasher, Grinder and Lapper. Heat treatment is one of the most important operations that give required strength & hardness to the balls. Heat treatment makes the balls tough and wear resistant.
Metal balls are rolling, spherical elements. They are usually made from alloy steel, carbon steel or stainless steel. Metal balls are characterized by the Outer Diameter, Permissible Deviation, Surface Roughness and Tolerance. The Outer Diameter (OD) is the overall width or average diameter of the ball. Permissible Deviation is the greatest radial distance in a radial plane between a sphere around the metal ball surface and any point on the ball surface. Surface Roughness measures the irregularities that form on the surface, but are not significant deviations. Basic diameter Tolerance is the maximum allowable deviation average diameter from the diameter specified. Boca Bearings stocks a wide assortment of 52100 Chrome Steel Balls, 440C Stainless Steel Balls and Carbon Steel Balls.
Ceramic balls are rolling, spherical elements that are used in check and ball valves, bearings, and other mechanical devices that provide rotary or linear motion. They are made from inorganic, nonmetallic materials that are processed at high temperatures. Many ceramic balls are capable of achieving an extremely smooth surface finish to a high degree of tolerance. As a result Ceramic Balls have an extremely low coefficient of friction as compared to metal balls. Grinding removes cuts, scratches, scuffs, and other irregularities. Many ceramic balls exhibit much greater hardness than steel balls, resulting in longer life and improved reliability. Ceramic balls can also provide high stiffness, low thermal expansion, light weight, increased corrosion resistance, and electrical resistance. Boca Bearings stocks a wide assortment of Silicon Nitride Ceramic Balls, Alumina Oxide Ceramic Balls and Zirconia Ceramic Balls.
For the first time Boca Bearing Company is now offering hollow 304 Stainless balls. These are often used in various art projects as they are more decorative in nature. Hollow 304 Stainless Steel balls are available in a 0.8mm thickness and are supplied with a mill finish and a weld seam that is ground flush. 304 Stainless Steel will not corrode or rust.
Another new product offering is the S-2 Rock Bit Ball Series. S-2 Rock Bit Balls are most frequently used in oil field equipment and offshore drilling operations. Rock Bit balls provide good service in withstanding the abrasion of pulverized rock and mud slurries. They are capable of providing the toughness and strength necessary for shock loads and harsh environments.
The Boca Bearing Company is one of the most trusted names in ceramic bearing technology. The reduction of rolling resistance and conservation of energy has been our hallmark since 1987. Boca Bearings never has a minimum order and is a one stop shop for everything from prototyping to production. Whether you are looking for affordability, longevity or high speed, Boca Bearings has just the bearing for you. Wholesale discounts are available upon request.
Featured Product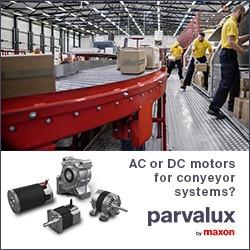 This GB56 right-angled, coupling driven gearbox from Parvalux packs a powerful punch in a small package. A width of 39mm and an output torque of 50 Nm in short-term operation. Ideal for applications where space is at a premium.