The RoboGolfPro can dramatically improve any golfer's game in just minutes.
Orlando, Florida January 19, 2015

Orlandos PGA Merchandise Show typically hosts some pretty impressive new golf technology, but few are as impressive as the RoboGolfPro, which has been shown to dramatically improve any golfers game in just minutes.
The RoboGolfPro develops a customized swing for each player. You can discover the swing that works best for your body and store it in RGPs computer for future reference! The robot works so well because it relies on motor learning to train the golfer to automatically remember the correct swing form.
The robotic swing trainer has been grabbing the attention of professional golfers like Vaughn Taylor, who has found quick success from his training. He has even purchased one for his home. Scot W.R. Nei, founder of RoboGolfPro, who has partnered with Lori Heller, Heller Events, to distribute and sell the robot and events across North America and Europe, says, "Vaughn texts me all the time with comments like, 'I had my best round ever in over 6 years' and says that his swing is better than ever!"
RoboGolfPro is now available in 10 locations across North America and also in Germany. You can check it out for yourself at the PGA Merchandise Show at Booth 2259. The show runs from January 21- 23 at the Orange County Convention Centre in Orlando.
Featured Product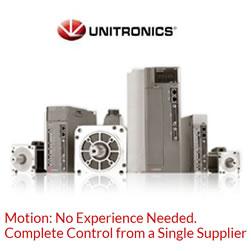 This is a powerful multi-function PLC that provides users with advanced communication support, variety of built-in I/O configurations, and Virtual HMI. Virtual HMI- the PLC stores and runs the program logic as well as the HMI user application within the PLC itself. This brings a unique advantage: you can view and operate your machine, or access your process via any mobile phone, PC, or remote display device. Main features: Ethernet/IP, MQTT, SNMP, SQL, Web Server, FTP, and more. Available in three versions: Classic, Standard, and Pro.